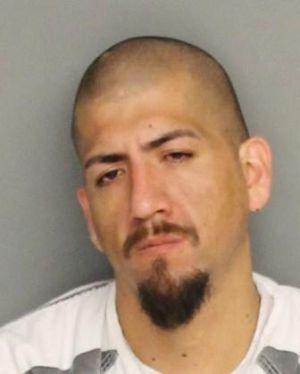 A 33-year-old Corvallis man was arrested early Thursday morning after residents in north Corvallis hearing gunfire on the 3200 block of Northeast Lancaster Street and witnessed a man nearby in a dark hooded sweatshirt. 
Corvallis police found four .25-caliber casings in a parking lot when called to the scene at 3:36 a.m., but were unable to identify an intended target, according to an officer's probable-cause affidavit. They arrested the suspect roughly a half-mile from the scene on the 100 block of Northeast Conifer Boulevard.
Joseph Gomez reportedly showed signs of being under the influence of methamphetamine and had a .22-caliber, semi-automatic rifle with a shortened barrel and homemade suppressor hidden in his pants, along with a .25-caliber handgun and a bindle of methamphetamine.
Witnesses identified Gomez as the person they saw leaving the area of gunfire, according to the court document.
Gomez pleaded not guilty in Benton County Circuit Court on Thursday to a misdemeanor charge of unlawful possession of a firearm and felony charges of possession of methamphetamine and possession of a prohibited silencer.