All Natural Pain Relief–Is It Possible?
Studies show that 25.3 million Americans suffer from chronic pain and nearly 70 percent of Americans are prescribed at least one prescription drug (painkillers being at the top of the list). Because there are so many chronic illnesses and diseases that lead to unbearable pain, it can be hard to find the right treatment plan.
It can also be challenging to find all natural pain relief that truly works. Sometimes people have a difficult time picking something natural over prescription pills, but unfortunately, many medications have side-effects and can end up harming their bodies in the long run.
Fortunately, there are many all natural pain relievers out there that not only treat painful symptoms but do so without significant side-effects.
In this article, we will discuss what constitutes as a natural pain reliever, how they work, and why you should consider adding a natural pain reliever to your pain management routine.
What Are Natural Pain Relievers?
Natural pain relievers generally refer to substances that occur naturally have analgesic or pain relieving properties when applied topically or ingested.
There are many all natural pain relievers that can help the body maintain a healthy and fully functional system. Natural pain relievers work with varying degrees of effectiveness depending on the individual.
Where Are Natural Pain Relievers Found?
Natural pain relievers are natural substances that help ease pain are found in many foods and herbs. These pain-relieving substances include things like turmeric, ginger, and sage.
These natural pain relievers are often added to ointments to be used topically. Others are administered orally, via capsules or oils.
Herbal Pain Relievers Include:
These herbal pain relievers are often used as home remedies for pain.
Cannabis
Capsaicin
Tumeric
Menthol
Ginger
Valerian Root
Cats Claw
Boswellia
Kava Kava
St. John's Wort
Rosemary
Lavender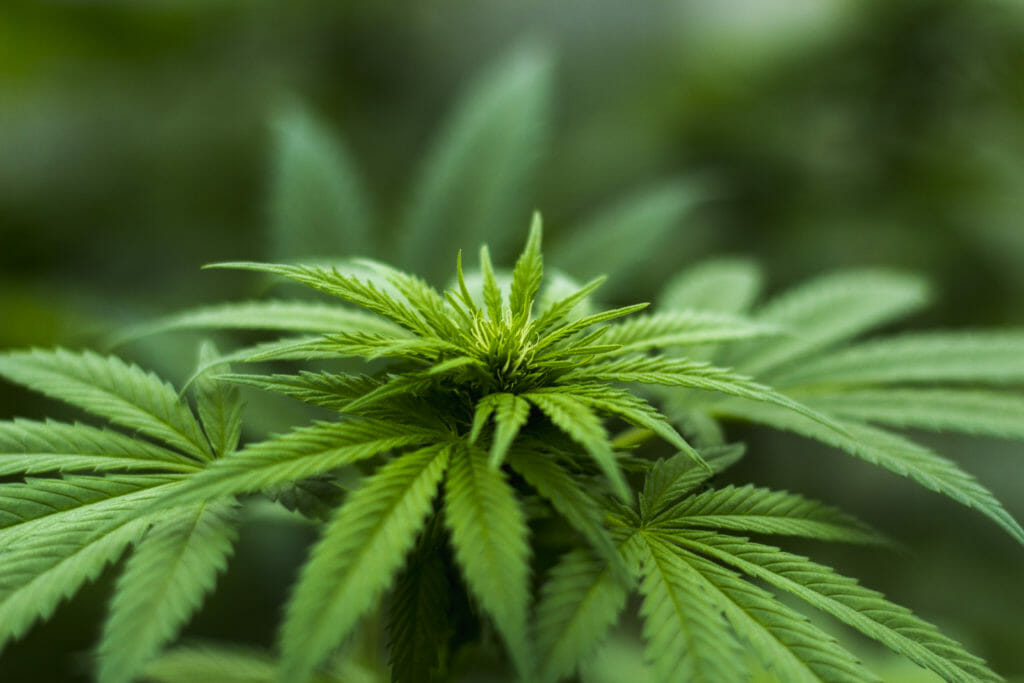 Cannabis Is A Powerful Natural Pain Reliever
One of the best natural pain relievers is whole-plant cannabis. Unfortunately, whole-plant cannabis is not available in every area thanks to prohibition. 
Fortunately, many patients can still find relief from cannabidiol (CBD), which is a cannabinoid found in hemp or marijuana plants.
Unlike THC, CBD does not induce mind-altering effects, so you won't get "high" from it. CBD is a legal substance (in most areas) that helps your body heal naturally while relieving any ailments.
How Do Natural Pain Relievers Work?
According to a 2007 study, cannabis has been used for thousands of years as a pain relief substance. Research suggests that CBD found in cannabis may assist in relieving pain by inhibiting neuronal transmission in pain pathways.
Researchers believe that CBD communicates with the receptors located in your brain and immune system, which are used to help your cells respond to pain. Then CBD helps generate anti-inflammatory and pain relieving signals, which helps reduce the feeling of pain.
You can buy CBD in the form or an oil or body cream that you rub on your skin. Some oils can also be taken orally. If you prefer smoking or vaping, you can smoke a high-CBD strain in order to see the effects.
Why Choose a Natural Pain Reliever?
Natural pain relief is good for you because it doesn't take a harsh toll on your body. There are endless side effects that can result from opioids and other pain medications. 
A study published in Therapeutics and Clinical Risk Managment, shows patients with chronic and hard to treat pain saw a significant decrease in pain after treatment with cannabinoids. The study concludes that CBD is an effective way to manage and treat pain with little to no side effects. It also explains that CBD can help those who suffer from insomnia due to chronic pain.
Another study published in Current Neuropharmacology indicate the compounds found in cannabis are promising treatments for painful conditions. These conditions include neuropathic, inflammatory, and oncologic pain that don't respond to available treatments. The study also states that cannabis extracts have effectively shown they relieve some symptoms in patients suffering from multiple sclerosis by decreasing pain and spasticity.
Natural Pain Relievers Have Fewer Side Effects
Natual pain relievers tend to produce fewer side effects than pharmaceuticals in most patients. Many all natural pain relievers don't cause intoxication or dependence. Most won't alter your state of mind when you use them so you can still drive a car, run errands, and take care of your kids
(But keep in mind, some natural pain relievers can have a sedative effect. You should always be aware of your reaction to a substance before driving or operating machinery while using it.)
Less Risk of Addiction
Most of the time, there are no withdrawal symptoms when you stop using natural pain relievers, unlike addictive substances such as opioids.
(We must mention, that THC does have a slight potential for addiction, but it is far less addictive than opiates. Withdrawal from cannabis is similar to withdrawal from caffeine.)
One symptom many patients see when they stop using CBD for pain relief is the returned symptoms of pain or anxiety that they had prior to using it.
Conclusion
Natual pain relievers can offer many wellness benefits, often with few side-effects. Many natural pain relievers are legal, widely available over the counter, and can help relieve pain naturally.
Talk to your doctor about adding a natural pain relief product to your pain management program. If you live in a legal state, consider speaking with your healthcare provider about adding cannabis to your routine.
Author Bio
Written by the team at Releaf Cosmetics, Inc., a company that sells all natural,100% legal, hemp infused cosmetics specially formulated with CBD oil to help relieve pain.
The post Why You Should Try a Natural Pain Reliever. appeared first on Marijuana Mommy.
For more click to continue on to https://www.marijuanamommy.com