50+ Cheap Cannabis Accessories
If you're looking for cannabis gifts or weed accessories, Amazon sells plenty of perfect presents for pot lovers.
Amazon is like a stoner accessories shop.
When I first became a medical marijuana patient, and I started searching for the cannabis gifts or weed related stuff, I was surprised to find so many marijuana accessories right on Amazon. You just have to search.
Here's some of the best weed stuff on Amazon. Best of all, each of these stoner gifts cost $20 or less.
If you're asking yourself, "Can I find stoner stuff on Amazon?" The answer is Yes! (and lots of these cannabis gifts are prime eligible). Here are 50 weed-related accessories that cannabis users will love.
If you're looking for a pretty feminine glass piece, check out Pretty Pipe Shop.
Here are 50 weed-related accessories that cannabis users will love.
This post contains Amazon affiliate links. If you make a purchase, I may be paid a commission.
50 Stoner Gifts for Under $20 on Amazon.
1. Mini Hookah
This 11″ Premium 1 Hose Mini Hookah is a quintessential stoner gift. Buy this weed pipe on Amazon.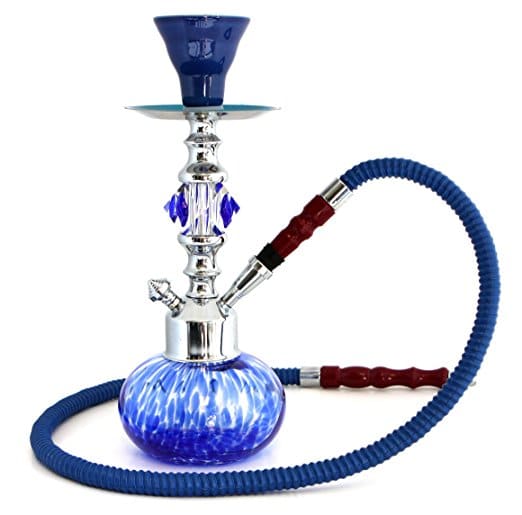 Looking for a weed pipe on Amazon? Check out these 25+ unique pieces. Or grab one of these glass bubblers.
2. Arizona Stash Can
This Amazon Best Seller looks like an ordinary can of green tea but is a secret stoner gift with a hidden stash compartment.
Arizona Green Tea Diversion Safe Can Stash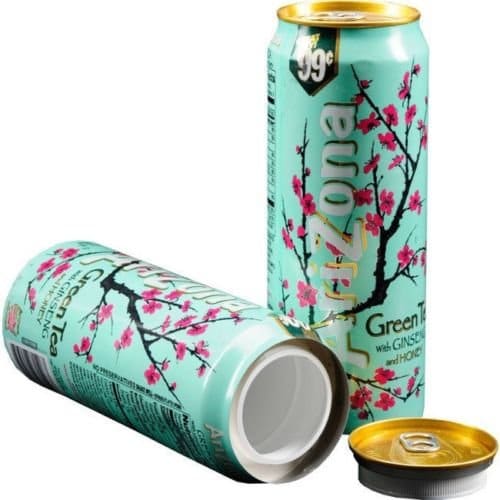 3. Cloud/Ten Odor Proof Storage
This stoner accessory keeps your weed and glass protected. Cloud/Ten Odor Proof Storage Case for a Glass Pipe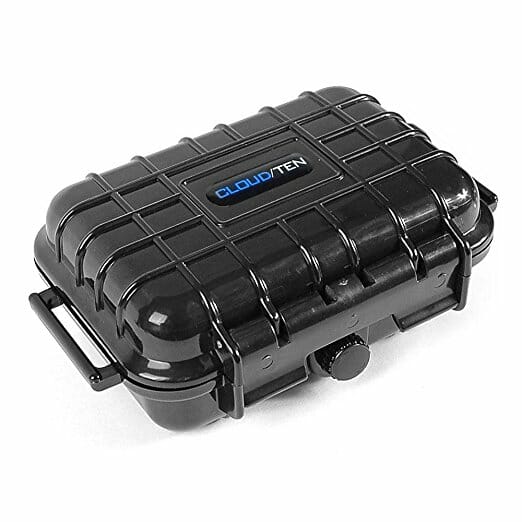 4. Pokeball Weed Grinder
Even before Pokemon Go, Pokemon Weed Grinders were popular stoner accessories.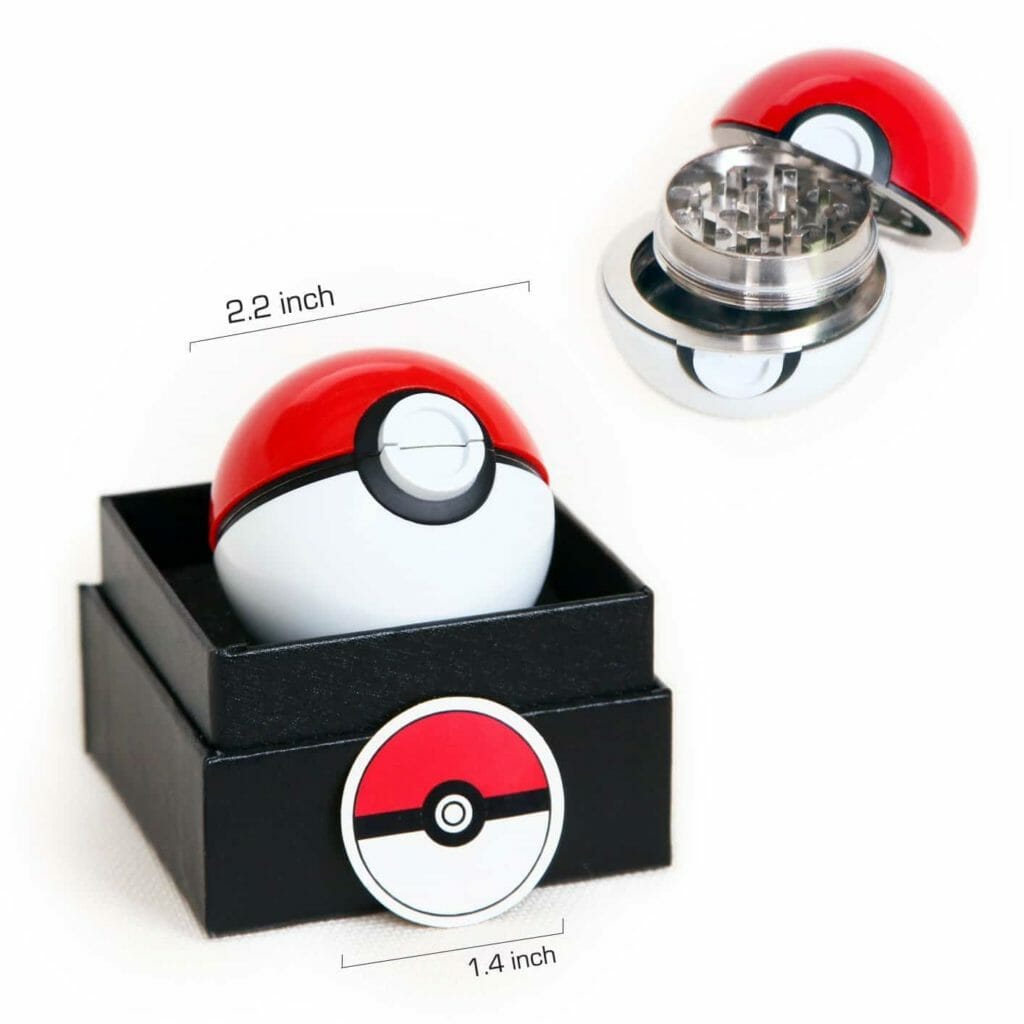 READ: 50+ Marijuana Grinders On Amazon
5. An Appropriate Pill Box
This little stoner accessory keeps cannabis tucked away in style.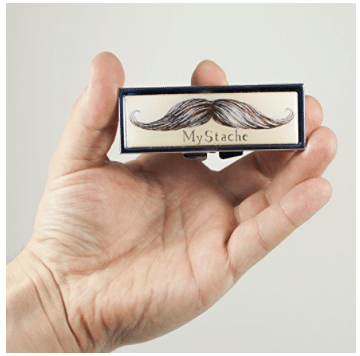 Buy Now
6. Raw Bundle
Love a weed smoker? Give them a collection of stoner stuff that everyone needs.
RAW Bundle -10 Item Sampler Set
Buy Now
Glass pipe bubblers make perfect stoner gifts. Unfortunately, Amazon recently stopped selling many of its glass pieces. Check out our list of recommended alternatives – best pipes.
Buy Now
8. Herb Grinder & Pollen Presser Set

Weed grinders are popular in the category of cheap stoner stuff.
Formax420 Zinc Alloy Grinder & Pollen Presser Set
Learn about some of my favorite Marijuana Tools
9. Secret Watch Grinder
The perfect stoner gift for cannabis users who need to remain discreet, this watch has a hidden chamber.
2-in-one Watch with Secret Hidden Marijuana Grinder
10. Canvas Storage Bag
Let the Good Vibes Roll and store your weed in this Odor Proof Smell Proof Canvas Bag. It's waterproof and features activated charcoal technology. It's finds like these that make Amazon my favorite stoner accessory shop.
Looking for weed stash boxes? Here are 20+ ways to securely store cannabis.
11. Glass Screens in the Shape of a Flower
Looking for pretty stoner stuff? Check out these Glass Flower/Daisy Screens
. These are great for anyone who smokes from a pipe. They have excellent reviews and the price is fantastic making them one of the best weed accessories on Amazon.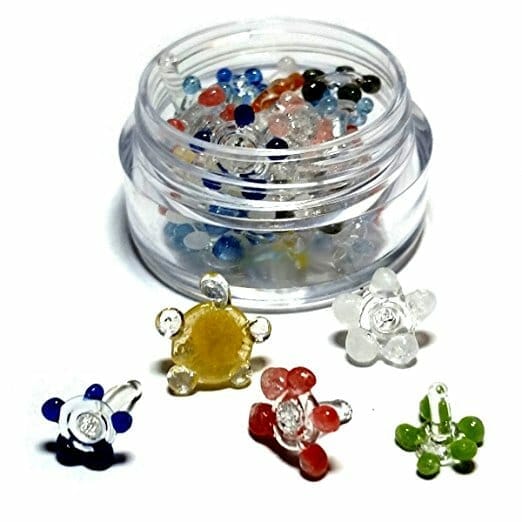 Buy Now
Marijuana gifts for those eager to display their pothead pride.
Looking for weed wear? Read 25 Ways for Users to Wear their Cannabis Pride.
If you're seeking more cool stoner stuff to buy, you can find weed jewelry, weed t-shirts, MMJ-t-shirts, cannabis money clips, marijuana earings, and a ton of other weed accessories on Amazon. Here're some of the best stoner accessories Amazon sells:
12. THC Molecule T-Shirt
Medical Marijuana THC Molecule T-Shirt


13. Weed Socks
You can buy a surprising number of weed socks on Amazon. Marijuana Weed Leaf Printed Cotton High Socks
(5 Pairs)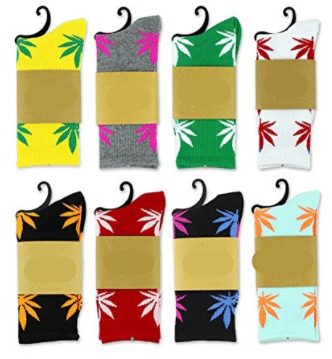 Buy Now
READ: Easy Cannabis ABV Oil How-To – Make Edibles At Home
14. Marijuana Leaf Earrings
Sterling Silver Marijuana Leaf Earrings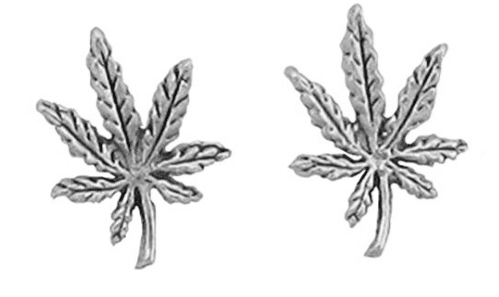 Buy Now
15. A Reminder that Only Aficionados Tend to Recognize
THC Molecule Money Clip (Handmade)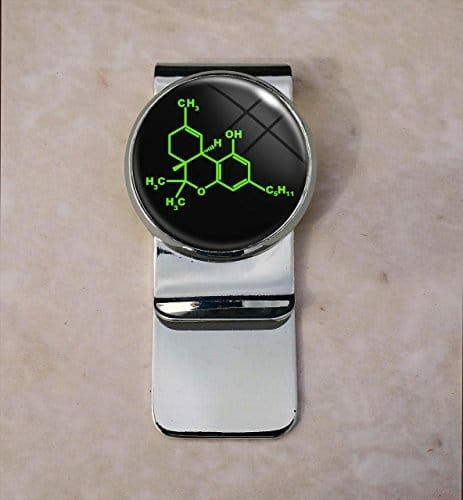 16. Hat
Buy Now
For those who share their love of dope with only their most intimate partners.
17. Marijuana Leaf Thong
Weed High-Quality Sexy Thong Underwear
18. Marijuana Leaf Boxers
Every cannabis lover needs a pair of cannabis underwear.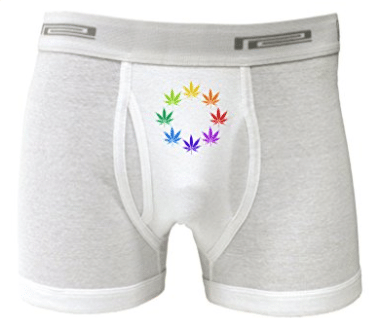 Buy Now
19. Cozy Marijuana Boxer Shorts
20. Weed Leaf Pasties
Weed leaf pasties
available in pink or green. Amazon is like a stoner accessories shop. Pastease Ganja – Marijuana Leaf Pasties
21. Silicone AshTray (Glass Safe)
A silicone ashtray with a glass safe tapping surface!! Save those glass pieces with this Blue/Green Beamer Silicone Premium AshTray.
Buy Now
22. Lotus Blossom Printed Hinged Storage Box

Lotus Blossom Wood Hinged Stash Box (Multiple Designs Available)
23. Electronic Herb Grinder
This stoner gift eliminates the need to waste energy grinding cannabis by hand.
This
Electronic Herb Grinder grinds your weed at the touch of a button.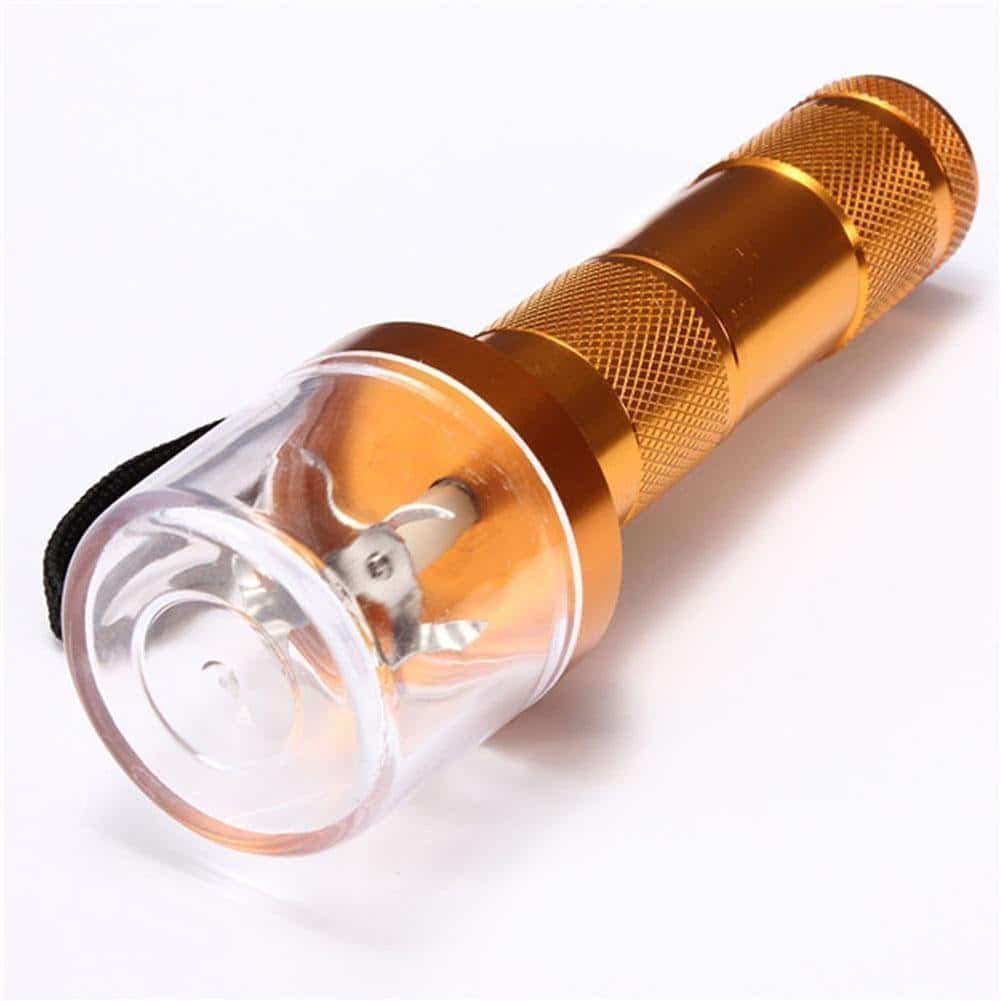 24. Double Barrel Joint Holder
Why smoke only one joint when you can smoke two at once? If you need a stoner accessory for a heavy smoker, try this.
Double Barrel Wooden Cigarette Holder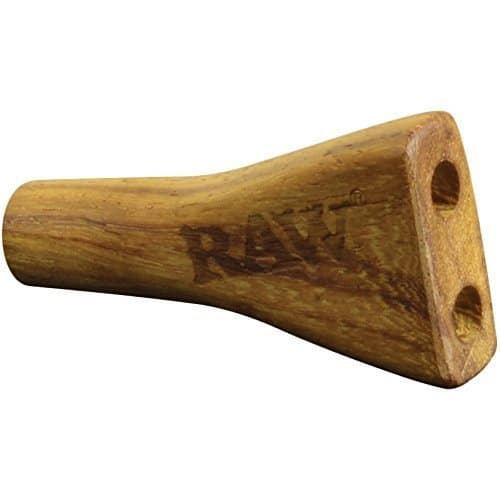 Buy Now
25. Glass Weed Pipe on Amazon??
Unfortunately, Amazon stopped selling most glass pieces. Instead, check out the Weed Pipes in my Pretty Pipe Shop. Pretty Pipe Shop carries a variety of beautiful glass spoons and bowls with several pieces for under $20. Glass bowls like this Puurfect Pipe make ideal gifts for stoners.

READ: 15+ Recipes to make easy Weed Edibles
26. Essential Oil Diffuser
Not every stoner enjoys the lingering aroma of cannabis. One of the best stoner gifts is an Essential Oil Diffuser.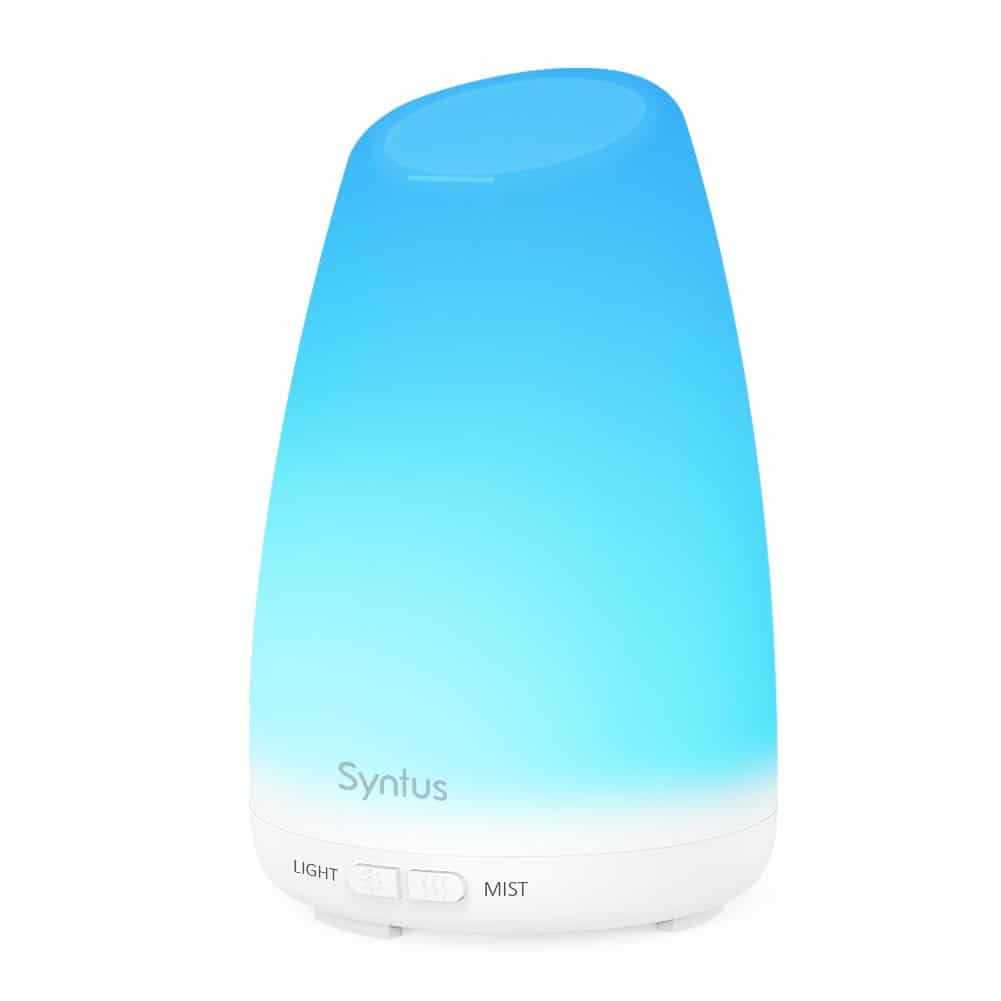 Buy Now
27. Digital Scale
Know your dose and track exactly how much you're using with this
Digital Pocket Scale
. Digital scales are one of the best weed accessories on Amazon.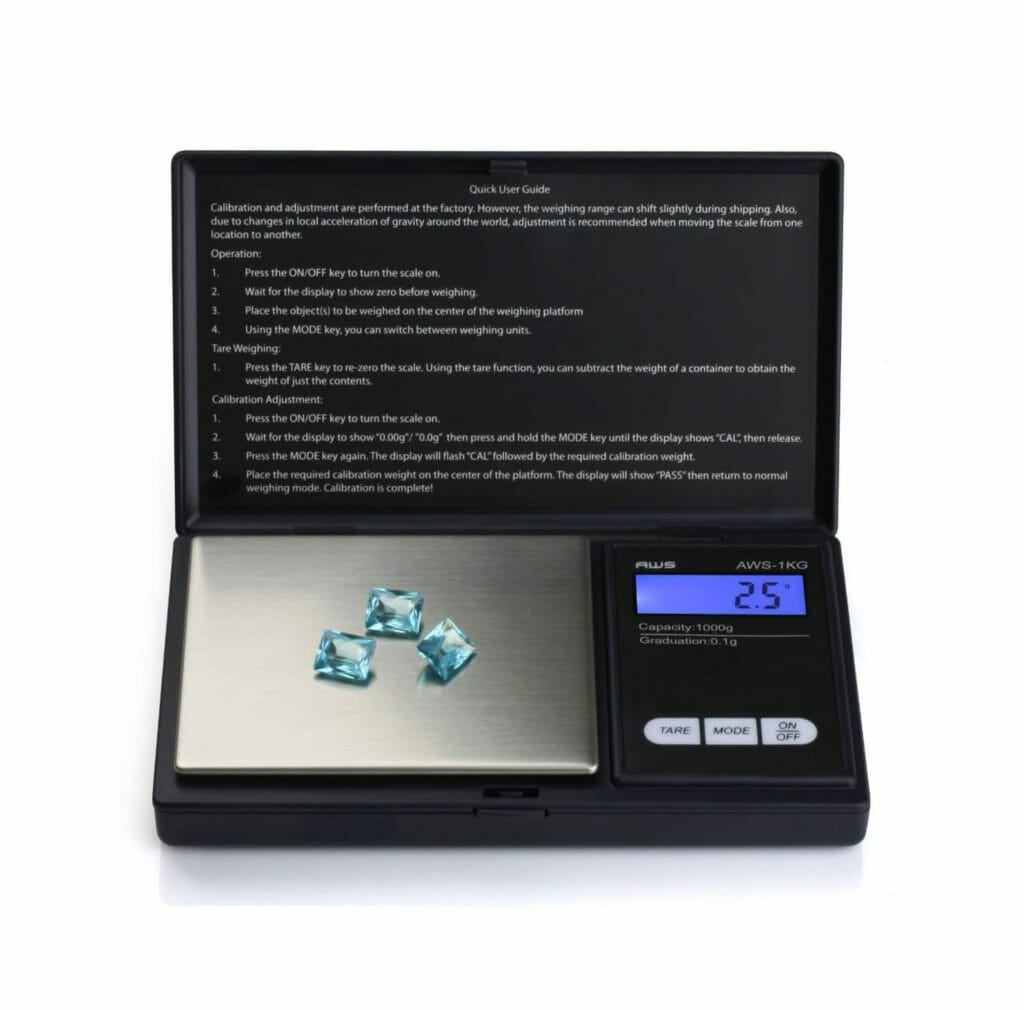 29. Smell Proof Bags
25 Smell Proof Bags
– Available in a variety of sizes. These smell proof bags are best sellers (practical items like these make really good gifts for potheads).
30. Bamboo Charcoal Air Freshener
I have several of these. These all natural air freshener/odor removers work unbelievably well. Bamboo Charcoal Air Purifier
Buy Now
31. Shower in a Cannabis Forest
Marijuana Weed Leaf Colorful Shower Curtain
Buy Now
32. Secret Cannabis Storage
It looks like an ordinary dictionary, but it's actually a stash box. (Do people still own dictionaries?) Trademark Home Dictionary Diversion Book Safe with Key Lock
Buy Now
33. Stainless Steel Herb Storage
Airtight, Smell-Proof Storage Containers for Herb
34. THC Molecule Storage
THC Molecule Cannabis Storage Jar
35. Large Weed Storage Jar
Dope Jar – One of a Kind Herb Storage Jar
Buy Now
36. Glow in the Dark Pot Leaf Pieces
Glow in the Dark Marijuana Weed Pot Leaf Pieces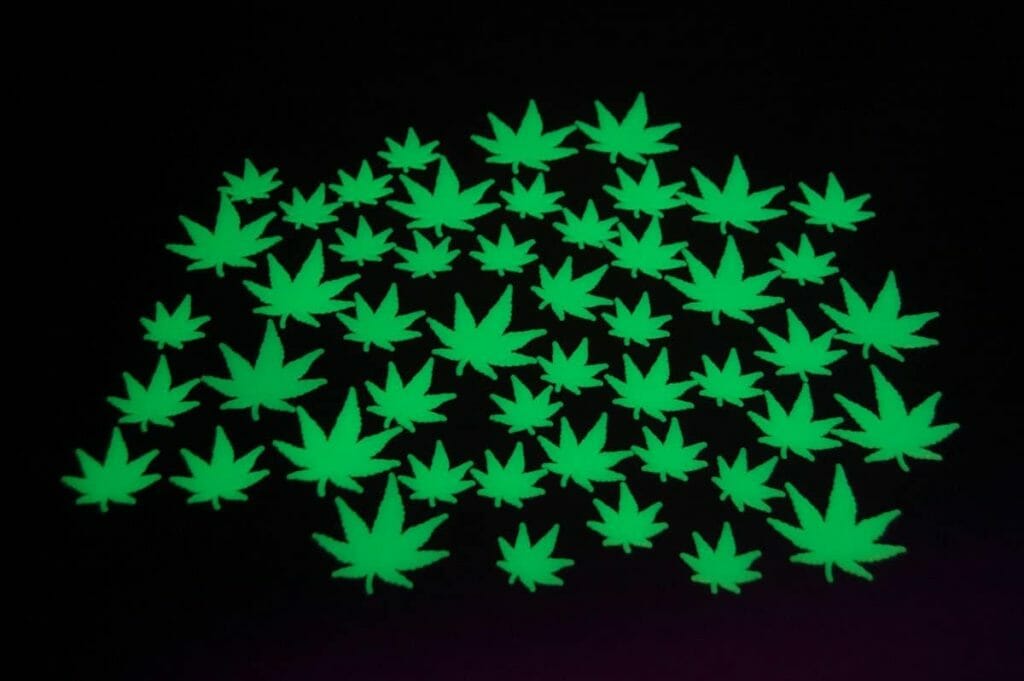 Here's what I do with vaped weed.
37. A Pot Pot-Holder
Pot – Pot Holder, Green Hemp Floral Cannabis Leaf
38. Reefer Madness Sign
Funny Metal Sign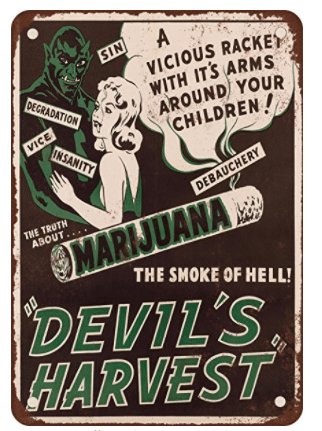 Buy Now
39. Video Console Skins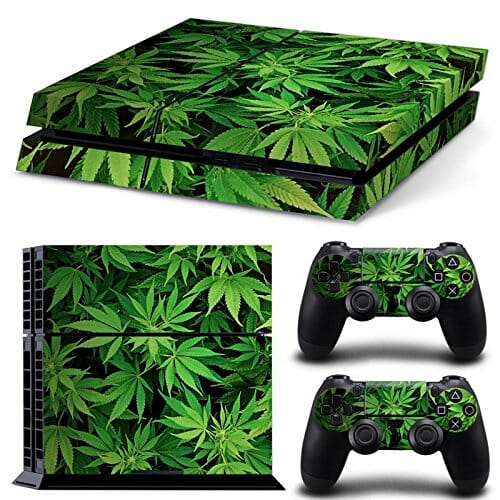 40. Smoke Buddy
You exhale into this little contraption and it filters out the weed smell. The Smokebuddy Personal Air Filter
is available in a variety of colors.
Buy Now
41. Doob Tubes
Odor-Proof Waterproof, Storage Vials for Joints & Blunts – Set of 10
Buy Now
READ: Learn How Marijuana Treats PTSD
42. Cannabis Coffee Cup
High Tide – Watercolor Marijuana Leaf Mug
43. Odor Eliminator Spray
Smoke Smell Be-Gone! Smoke & Odors Eliminator for Home, Office & Car. Natural Non-Aerosol Air Freshener



44. Cannabis Cookie Cutters
No one will accidentally eat your pot cookies if they look like a pot leaf.
Marijuana Leaf Cookie Cutters – Stainless Steel – Set of 2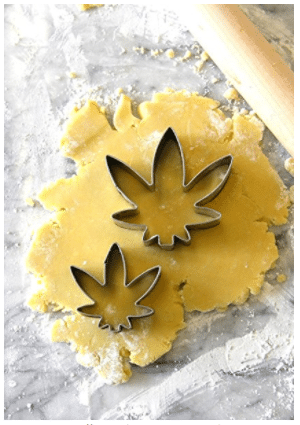 45. Healing Salve
The Fay Farm's Organic Healing Hemp Salve
READ: Smoking weed with asthma
46. Learn how to drink your cannabis.
Cannabis Cocktails, Mocktails & Tonics: The Art of Drinking Spirited Drinks & Buzz-Worthy Libations
47. Field Guide for the Curious
Check out my sidebar in this new book.
48. Segway Into My New Life
Check out my friend Meg's new book, Segway Into My New Life. And read about her journey with MS.
49. Cannabis Cooking
The Official High Times Cannabis Cookbook: More Than 50 Irresistible Recipes That Will Get You High
50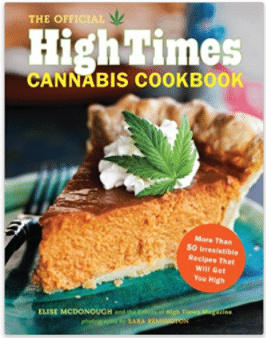 50. Death Star Herb Grinder
"Do or do not, there is no try."
The ideal gift for Star Wars Stoners. Death Star Weed Grinder
51. Marijuana Leaf Zippo Lighter
Zippo Lighter Engraved with a Cannabis Leaf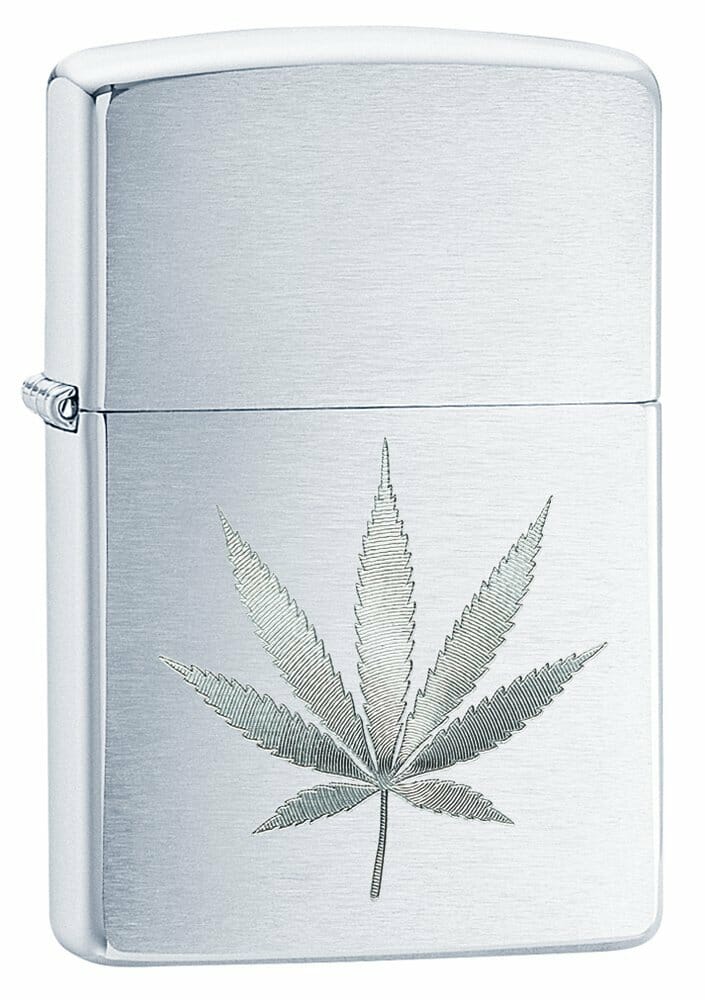 52. Cannabis Canvas Bag
This heavy canvas carry bag features a fun pot leaf design.
52. Peace Sign Weed Tshirt
This t-shirt features a peace sign made out of a marijuana leaf and is available in multiple colors. It also comes in both men's and women's sizes.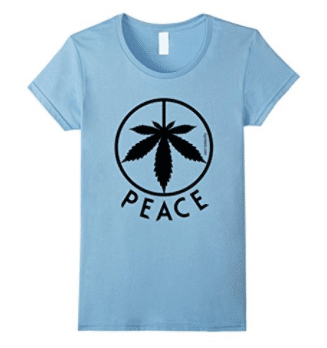 53. Elephant Pipe
Pink Elephant Pipe/Bubbler – Unfortunately, Amazon no longer sells these cute glass pieces, but you can find a similar one for sale in my pipe shop.
54. Poke-A-Bowl Ashtray
This last suggestion is a little over $20.00 but it's functional and fun. Poke-A-Bowl Ashtray created this unique ashtray to "Clean Your ASH Hole".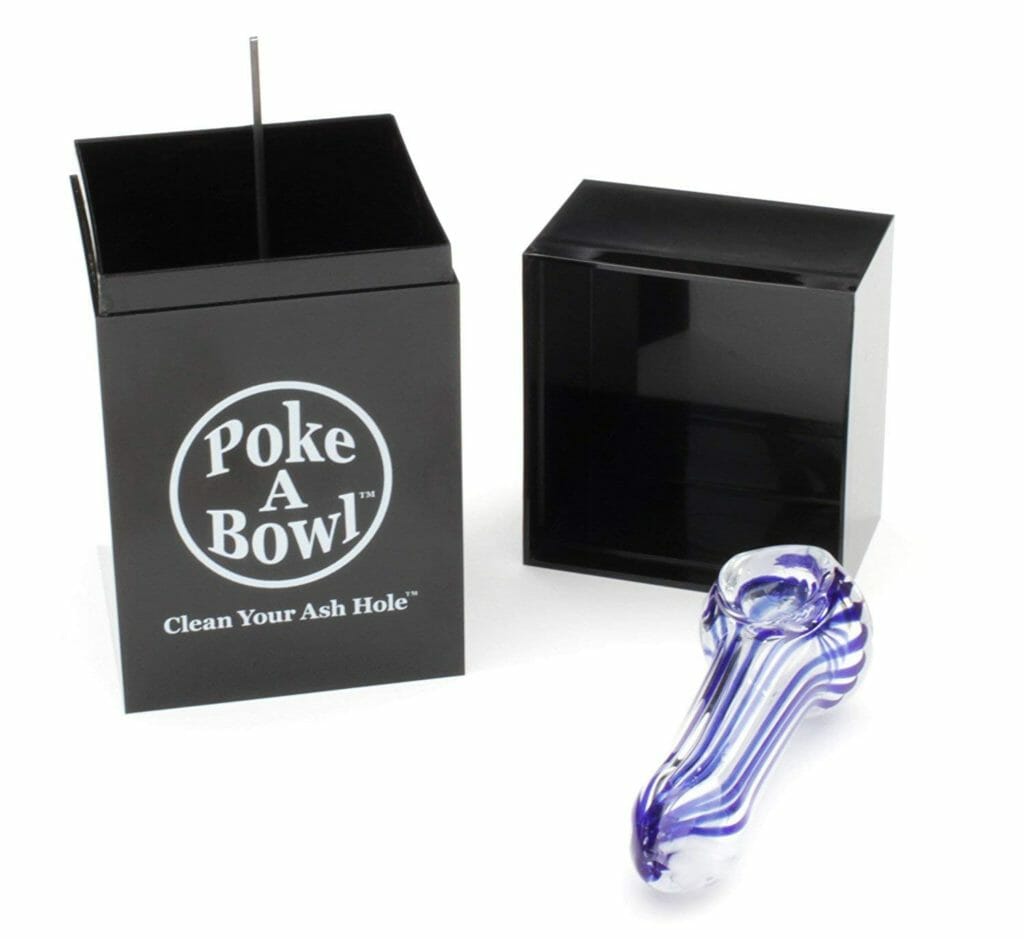 Incoming search terms:
best weed stuff on amazon
gifts for stoners
gifts for potheads
gifts for pot smokers
weed accessories amazon
pot pipe amazon
weed gifts
stoner accessories
cheap stoner gifts
weed related gifts
weed socks amazon
For more click to continue on to https://www.marijuanamommy.com