Cannabis-Related Black Friday & Cyber Monday Sales
Ah Black Friday, a day for stampedes at Walmart and maxed out credit cards. No doubt, Black Friday's sales make it the hottest shopping day of the year and that includes the cannabis industry.
My local dispensary has a sale and I'll bet yours does too, but what's more exciting are the amazing online opportunities that save a ton of $$ on some of the top cannabis-related essentials.
Whether its that Magical Butter Machine you've been waiting to buy, or you're anxious to try some all-natural CBD gummies, here are some firey cannabis-related Black Friday and Cyber Monday sales available in 2018. Pay attention friends, many of these sales require you to enter the promo code to receive the discount!
Magical Butter
If you've been waiting to buy a Magical Butter Machine, NOW is the time! Magical Butter is offering a some amazing Black Friday – Cyber Monday deals. If you aren't sure if you want a Magical Butter Machine, watch my MBM demo here.
MagicalButter Holiday Bundle: The Essentials Kit contains everything you need to easily create edibles at home (MB2e + DecarBox + 21UP Butter Mold). From Black Friday until Cyber Monday, it's on sale for $199.95 (SAVE $50) with Free Shipping (Continental US only).
Other Magical Black Friday & Cyber Monday Deals
MagicalButter (MB2e 110v machine) Lowest price ever! $134.95 + Free Shipping to Continental US – Use Code: MBHoliday
Get $5 OFF any Butter or Gummy Tray! Use Code: MBGreen
Order 3- 1lb. Bags of MagicalButter Gourmet Compound Chocolate (Dark, Milk, White) for $25 (SAVE $13.85) Use code: MBRED
Pretty Pipe Shop
The Pretty Pipe Shop specializes in affordable glass with a feminine vibe. From Black Friday until Cyber Monday receive 30% off all pretty pipes, bongs, and bubblers in the Pretty Pipe Shop. Use Code: Save30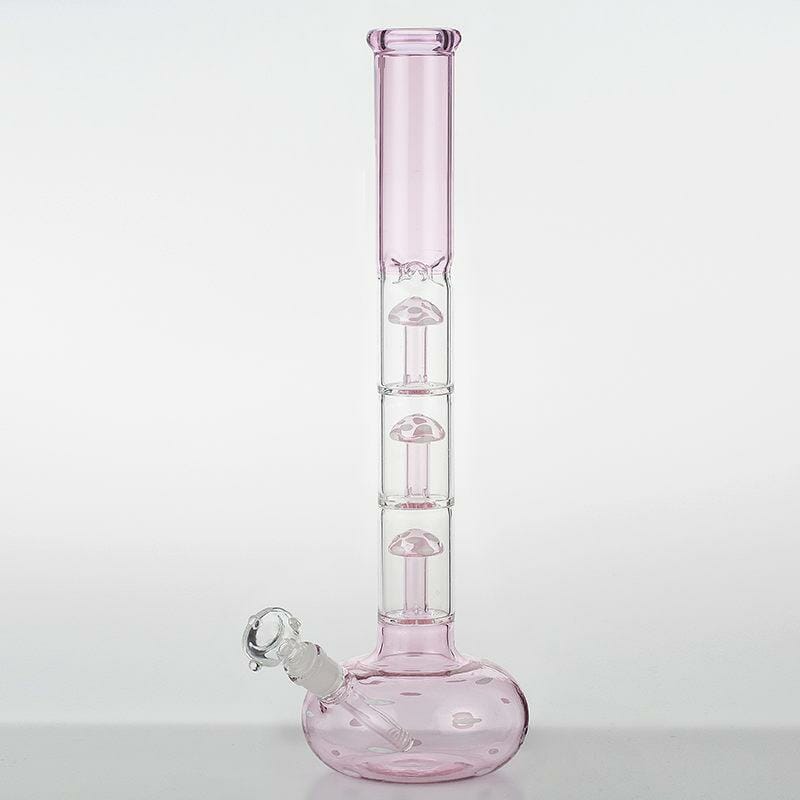 Elixinol
Elixinol is one of the most consistent and high-quality brands available. They're having the most incredible CBD Deal I've ever seen! Buy One Get One FREE on all products!! (Plus Free Shipping) on Black Friday & Cyber Monday. Take advantage of this sale and get CBD for everyone on your list!!
VaporNation
VaporNation is offering incredible daily deals through Cyber Monday. Check out their homepage to grab the hottest vaporizer deal of the moment.
READ: What's The Best Dry Herb Vape In Every Price Range?
Dr. Dabber
Dr. Dabber is offering 20% off the Switch for Black Friday! I got a peek at the Dr. Dabber Switch at the DOPE Golden Ticket Party during MJBizCon last week.
Dr. Dabber is offering 20% off their new Switch unit and 30% off everything else. They're also offering discounted bundles for each unit and adding extra goodies to all Switch purchases!

ExtractCraft
I saw this remarkable device at the Marijuana Business Conference & Expo last week. If you extract cannabis oil at home, this device might be everything you need.
The Source Turbo is a "very easy to use appliance that uses a vacuum and gentle warming to make extracts and concentrates. Throughout the process, the alcohol is recovered for re-use saving the user a lot of money and paying for itself in a very short time. The fully enclosed, closed-loop system restricts odors to almost nothing and makes operation very safe."
The Source Turbo regularly costs $599.00, BUT from Black Friday until CyberMonday, ExtractCraft is offering 20% off with code: BF2018 (Thanks almost $120.00 in savings!)
Grasscity
Get 30% off at Grasscity! Here's how: Grasscity is having a 25% off sale off of everything AND they're giving YOU an additional 5% off with code: MJ-MOMMY5
Fab CBD
Seeking high-quality CBD gummies? These are the ones you want. And they're on sale! 25% OFF Now Through Cyber Monday!
I"m not a fan of gummies as a method of consumption because most of the time they're loaded with crap, but FabCBD is different. FabCBD offers Non-GMO, All Natural, Vegan Gummies, that environmentally friendly. All of FabCBD's products are excellent, but their gummies are the bomb.
MJ Arsenal
MJ Arsenal's biggest sale of the year has begun — Stock up on MJ Arsenal glass for the holidays now and get the best savings! Receive 25% storewide through November 20th with the code: MJAGREEN25. (I love my little mini rig!!)
Goldleaf
Check out the new CBD Jotter by Goldleaf. Goldleaf is offering 18% off orders over $25+ with code: TDAY18
While you're there enter their Goldleaf Cooking Journeyman Giveaway for a chance to win a prize pack including a Cooking Journal, Recipe Card Pack, Vegan Leather Cover & Pen.
Cannabolish
Cannabolish is another really excellent product I discovered at MJBizCon. They offer specially formulated sprays and candles that combat the smell of cannabis smoke. Most importantly they're all natural. The formulation is minty and refreshing.
From Black Friday until Cyber Monday Cannabolish is offering 30% off individual products plus free shipping on orders of $50 or more with code: SAVEGREEN
Amazon
Maybe you're shopping for a stash box or a unique cannabis gift for the weed lover in your life, Amazon offers a wide variety of cannabis-related tools, apparel, and novelties. Amazon always offers the best deal, and Balck Friday & Cyber Monday are no exception.
For more click to continue on to https://www.marijuanamommy.com