Enjoy this sponsored post from our advertising partners.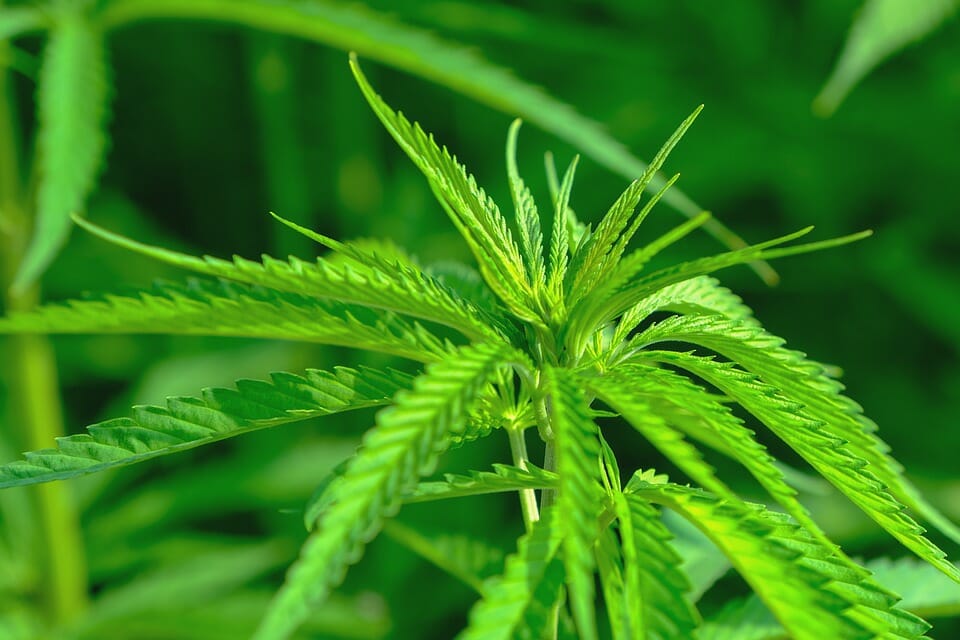 The FDA NEEDS to Reevaluate Cannabis (Here's Why They Will)
There was a time when people worried even talking about marijuana could land them in legal trouble. Marijuana has long been burdened by controversy. It is merely a plant, but because people have used it to get 'high', it was listed as a Schedule I Drug by the FDA (Food and Drug Administration). A Schedule I drug has been declared to have no medical benefit and also has a high potential of abuse. Neither of those statements are true about cannabis, yet consumption of the plants has long been banned in the United States. Until now. Finally things are changing!
Many states have legalized or decriminalized marijuana. This change has been brought on by a few things. One reason is because the therapeutic benefits of cannabis have become more well known. Additionally, people finally realize cannabis does not have a high potential for abuse.
Over the past few years, we have seen, discussed, and listened to a lot about cannabis. One of the most popular topics when it comes to cannabis today, is the topic of CBD.
Online platforms are flooding with praise for CBD related products, which are everywhere. You can find CBD in your tea, coffee, candy, beauty products, and even pizza. And it's not only trendy, many people are using CBD to address a variety of health issues.
You can purchase CBD from MANY places. It's in the convenience stores, cafes, and pizzerias. But the problem is, there are many dangerous and fake products on the market. When seeking therapeutic products, patients are often better off purchasing CBD at a marijuana dispensary or qualified CBD retailer.
CBD  – Cannabidiol
CBD is one cannabinoids that has spurred faith in the marijuana plant which helped spur legalization. CBD also called cannabidiol. It is a cannabinoids, one of the hundreds of compounds in the cannabis plant. The unique feature of CBD is that it does not cause intoxication. Unlike THC, the cannabinoid that induces euphoria and is responsible for causing the feeling of being 'high'. It is seen by many as having strong therapeutic value, and people are using it in the form of pills, balm, and oil.
Benefits of CBD Oil
Many benefits have been attributed to CBD, but we still have a long way to go with the research. One of the challenges in the US is the Schedule I status prohibits much research into the benefits of cannabis. Fortunately, other countries like Canada and Israel are leading the way and providing remarkable research.
Here are given some amazing therapeutic benefits attributed to CBB:
Anticonvulsant Properties
This is was one of the first discoveries about CBD. In the 80's Dr. Raphael Meculoum studied patients with epilepsy who were resistant to seizure medications. He discovered when taking CBD, NONE of the patients had a seizure. Sadly, it took decades for the FDA to catch on. It was only in 2018 that the FDA approved its first cannabis derived medication, Epidiolex. Its only a matter of time before the FDA is forced to fully decriminalize cannabis.
Pain Relieving Properties
Marijuana usage for pain relief dates to ancient times.  Both THC and CBD are known to have many pain-relieving properties. Other components of the cannabis plant also demonstrate pain relief including terpenes and flavonoids.  Sativex is a pharmaceutical that's been prescribed in over 30 other countries. Sativex is made by the same company who makes Epidiolex (GW Pharmaceuticals). Sativex is an oral spray that is a 1:1 ratio of CBD to THC derived from cannabis. It has shown to be helpful for many patients who suffer from multiple sclerosis. Sativex is still banned in the United States because marijuana is classified as a Schedule I narcotic.
In an animal study conducted by the European Journal of Pain, CBD was found to reduce inflammation and pain caused by arthritis. Many people are currently using cannabis for pain management in legal states in the US and elsewhere around the world.
Anxiety and Depression Management
Anxiety and depression have emerged as a growing health concern which has a devastating impact on physical and mental health. Many studies conducted by the World Health Organization (WHO) have shown that anxiety and depression are one of the major causes of disruption in human society.
Many people have claimed that CBD helped them to manage depression and anxiety. Researchers aren't sure how CBD relieves anxiety. It could be related to CBD's effects on serotonin receptors that are responsible for managing mood.
There are so many other benefits to CBD, as well. The list goes on and on.
Conclusion
CBD offers a wide variety of benefits, but it has potential side effects and risks as well. Patients should consume CBD under the guidance of their licensed healthcare provider.
We certainly need more research examining the benefits of cannabis, but decriminalizing the plant and removing it from the list of Schedule I substances will help facilitate that much needed research.
These are just a some of the reasons the FDA is reevaluating cannabis, especially CBD. Hopefully soon, cannabis will be decriminalized and patients around the country will be able to access it easily.
Trending Now
For more click to continue on to https://www.marijuanamommy.com