What is it about waterfalls that draw us to them? Gary and I did a southern Oregon waterfall/hiking tour for our anniversary and it was one of the best trips we have ever taken. We enjoyed every moment of the serenity. The quiet meditation as we hike to each waterfall is so calming and welcome. Whether we are with the kids or hiking as a couple, we all have our eyes wide open so that we don't miss a thing; a squirrel crossing our path, a lizard on a rock, or just waiting for that first moment when we hear the thundering of the falls, every hike is memorable, every waterfall breathtaking. Our 10 waterfall trail can be done in one day, but if you have kids you might want to break it down into two or three days over the weekend; possibly camping along the way or even day tripping it from anywhere in the Rogue Valley and breaking it down into sections.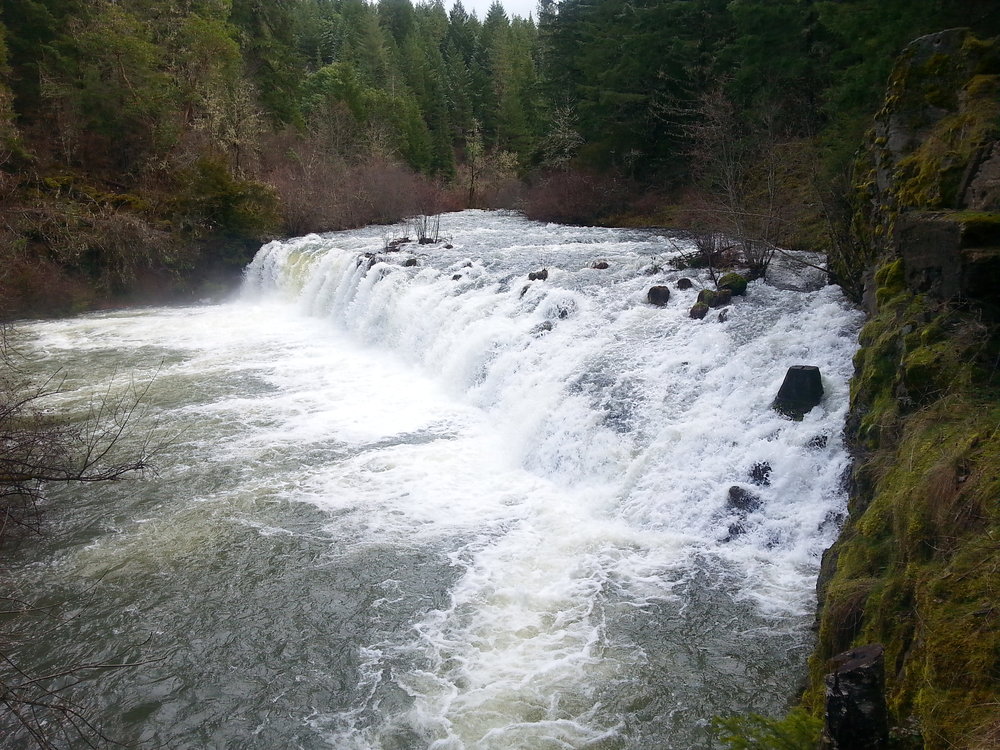 1. BUTTE FALLS – Not even a hike really, you get to this fall right as you enter Butte Falls from hwy 62. Take a right at Falls Rd before you actually hit the town of Butte Falls. You will pass a business on the left and as you go down the road, just as it is starts turning to the left you will see a clearing straight ahead. That is where you will park and where the very short path to the waterfall is. A quick looksee and you are on to your next destination.
2. MILL CREEK FALLS and AVENUE OF THE BOULDERS – Another pretty, easy hike, the trail is gorgeous with lots of beautiful trees and a nice wide trail for the kids to run and explore. From the viewpoint you can see it from the top but there is a path that takes you to the see the falls from down below. We haven't tackled that yet, but it is on our waterfall bucket list! Next up is an easy trek right within the same trail.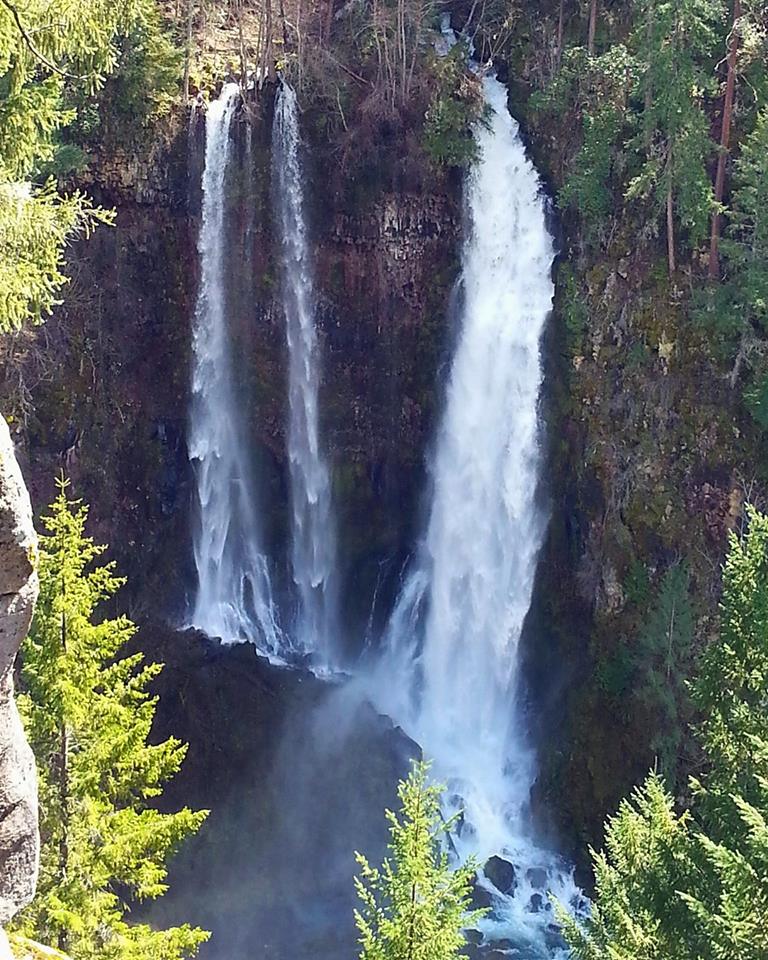 3. BARR CREEK FALLS – If you are able to make it to Mill Creek Falls during spring break you will be lucky enough to see Barr Falls as a double waterfall. You keep taking the same trail as Mill Creek Falls to the right and they have a perfect rock viewpoint to see it. Another falls that has a trail to the bottom that is not easily accessible.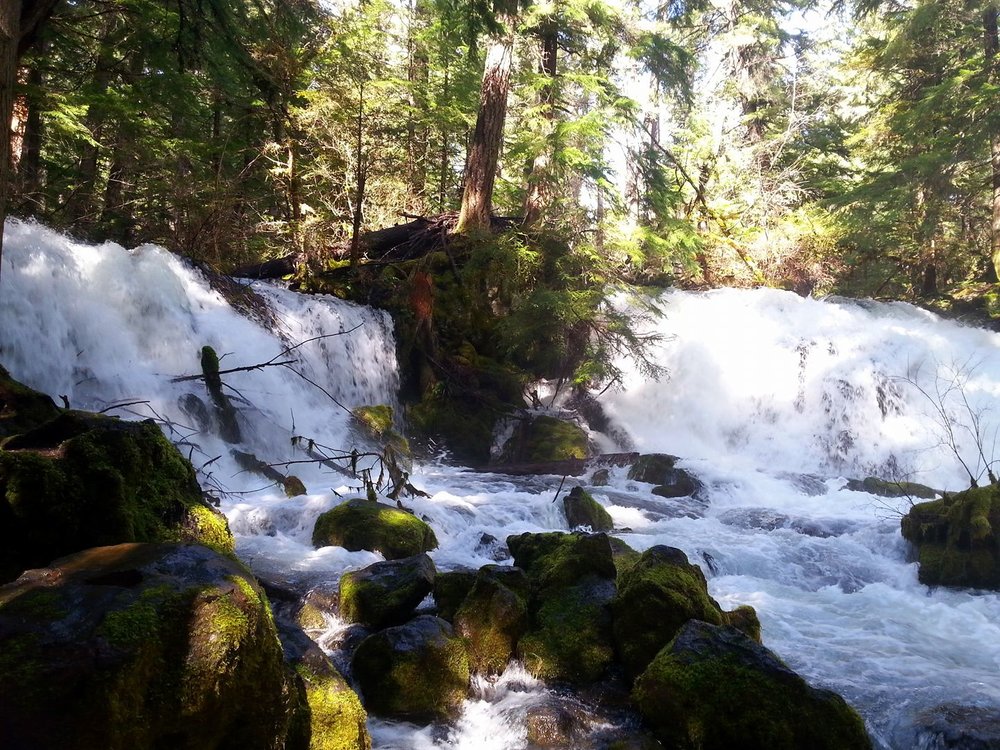 4. PEARSONY FALLS – If you are going to go see Mill Creek Falls you must go see Pearsony Falls. Take a right on the road instead of left back to the highway and you will head to the town of Prospect, on your right will be a rest area. There is no sign, but there is a trail that will take you to Pearsony Falls. A lush green path that is perfect for kids to venture on their own. It's a beautiful falls with lots of moss covered rocks so be careful not to slip and fall in when you are trying to get the perfect photo! If you continue on down the path you will see Mill Creek Falls from the top.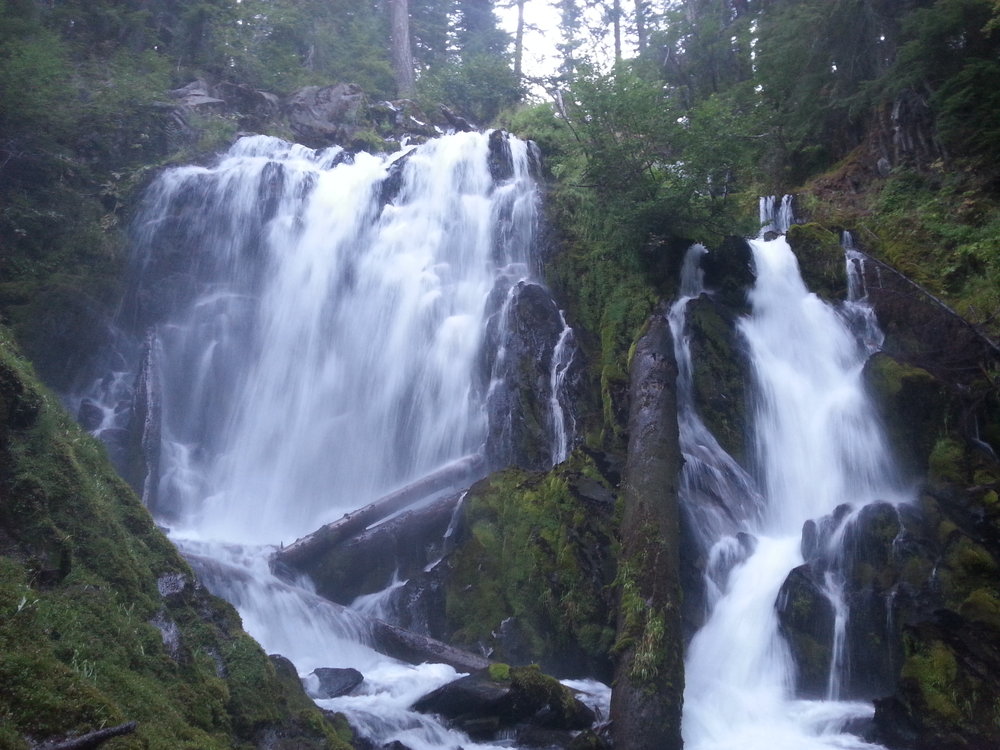 5. NATIONAL CREEK FALLS – When we went to see National Creek Falls we were kind of tired from hiking and exploring Mill Creek Falls for half the day so it seemed like it took FOREVER. Just when you think, there is no way we are going the right direction you finally hit the trailhead. Luckily it was such a short trek the kids were easily appeased. You get to get up close and personal with these falls so it was really fun for the kids to feel the mist coming off of the falls.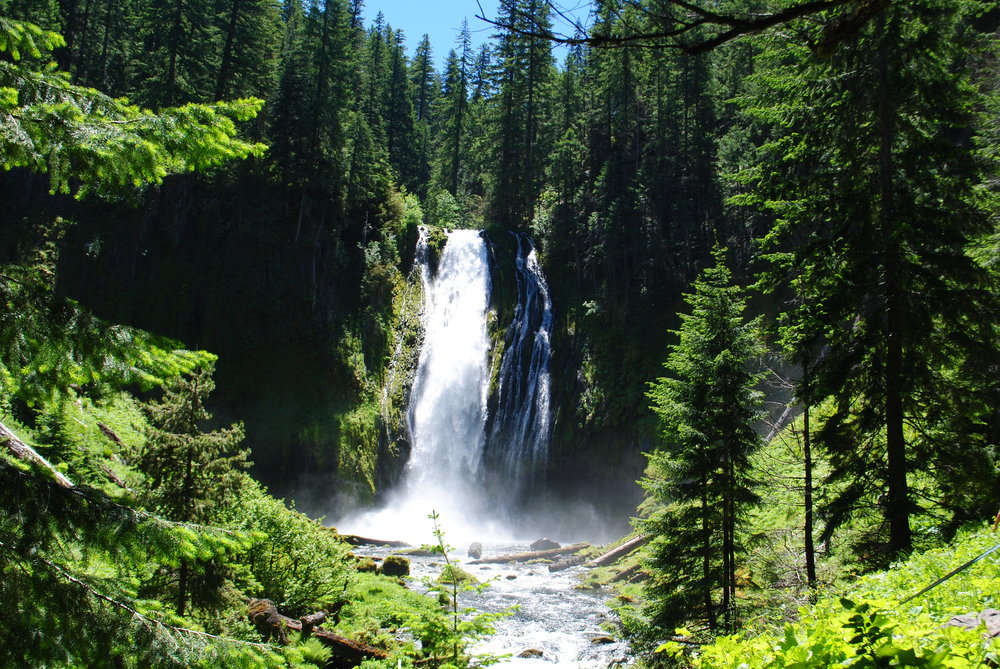 6. LEMOLO FALLS – A gorgeous falls with a very steep hike down. If you go there in the summer make sure that you have mosquito spray and sunscreen as the hike is partly sunny and partly shady. More about our hike here on our blog.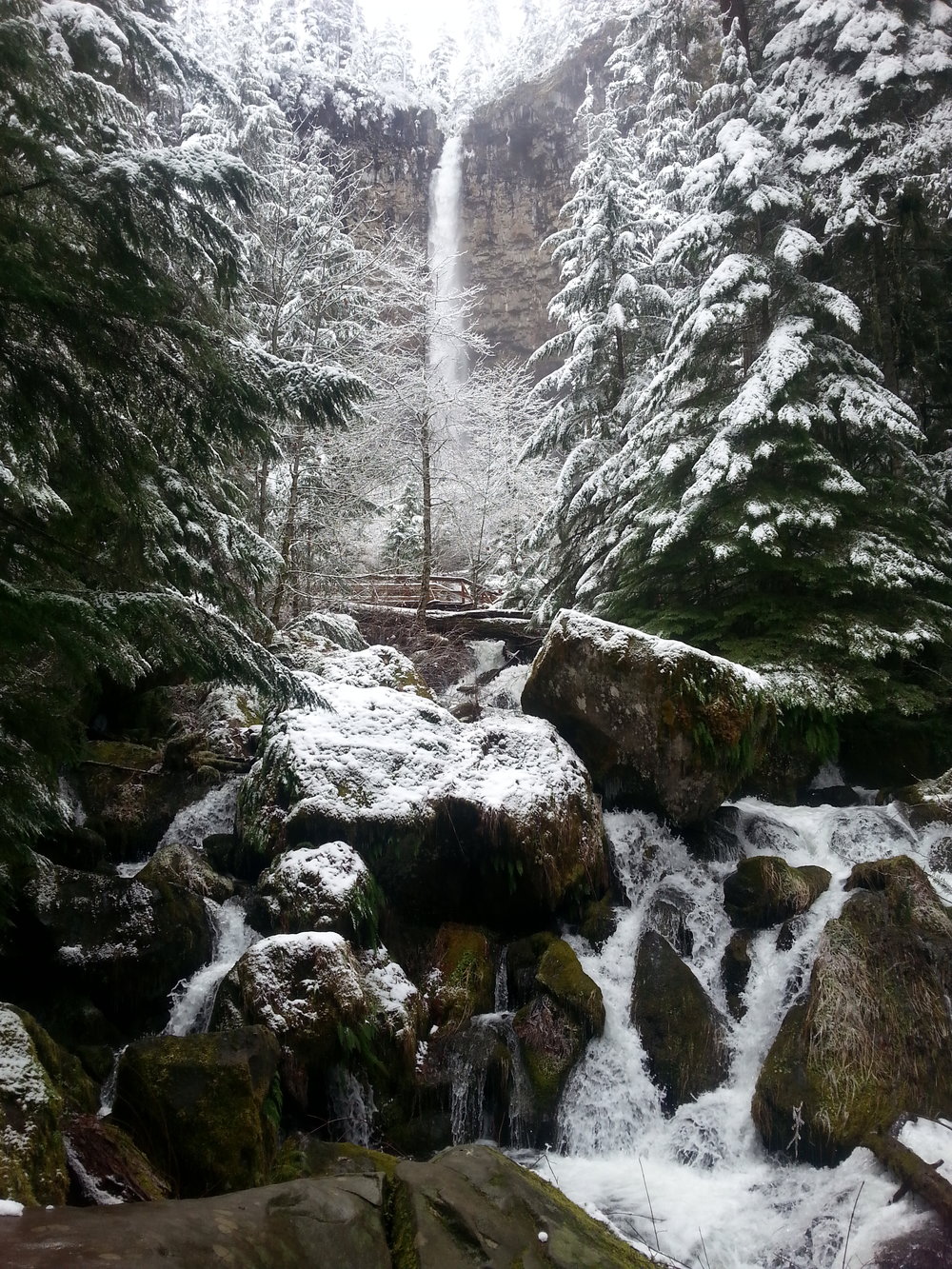 7. WATSON FALLS – A nice easy trail for everyone, there are a couple of spots that you might want to hold the kids hand but it is fairly easy to navigate. Take the trail in a circle for a different view as you go back to the main road. I highly recommend this in the winter to avoid the crowds and the view is stunning! I can't wait to go back again. For more about this waterfall hiking adventure go here.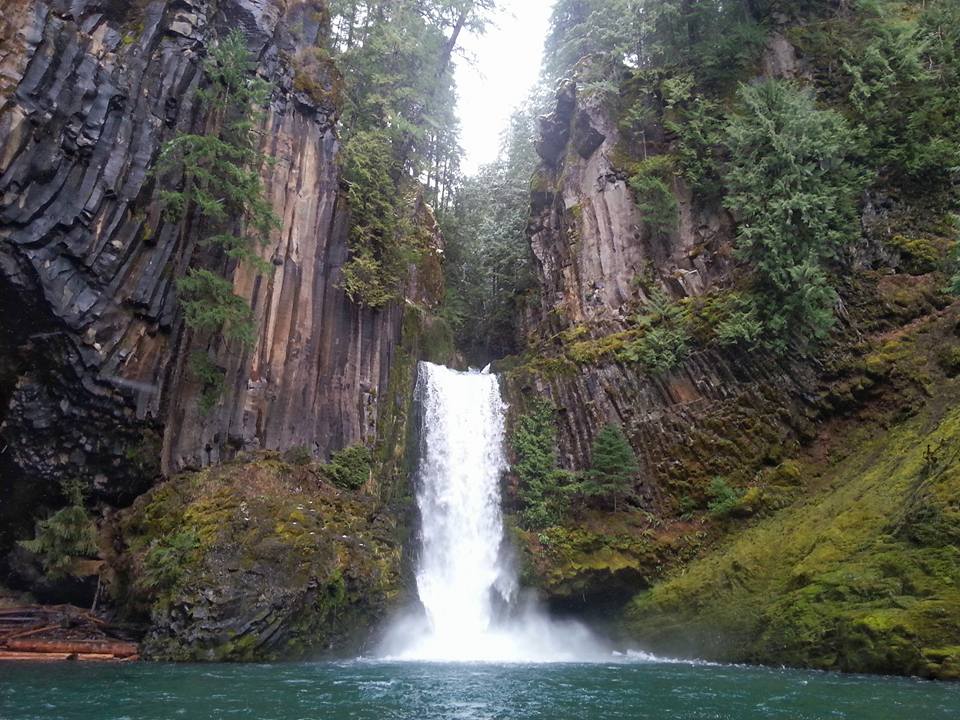 8. TOKETEE FALLS – Probably my favorite trail yet! There is so much to see on your way to the falls. The trail takes you along a beautiful gorge that makes you want to take a dip on a warm summer's day. While the view is fantastic from the top, the sense of accomplishment you get from getting down to the bottom of the waterfall and then being rewarded with the resplendent view is unequaled. I can't wait to go back again. For more about this waterfall hiking adventure go here.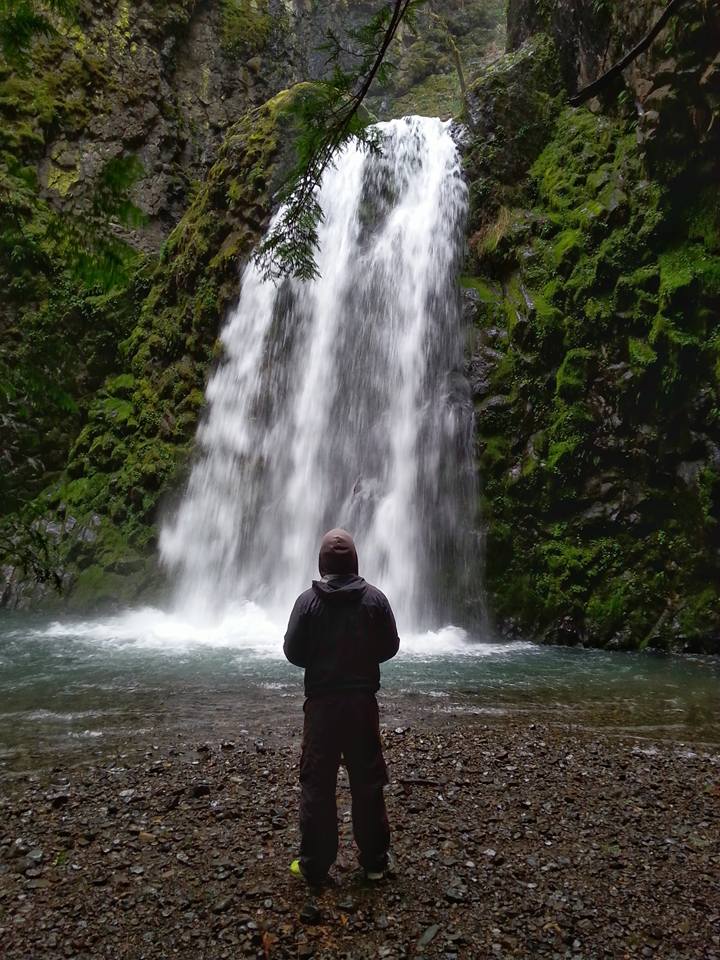 9. FALL CREEK FALLS – The trailhead for Fall Creek Falls is a little bit of a trek in but it is a magnificent hike as you follow Fall Creek through an enchanting trail of moss covered walls called the "squeeze play rocks". We were told if you continue up the path you can see the top tier of the falls that we didn't do…once again we have something to go back to explore another day! I can't wait to go back again. For more about this waterfall hiking adventure go here.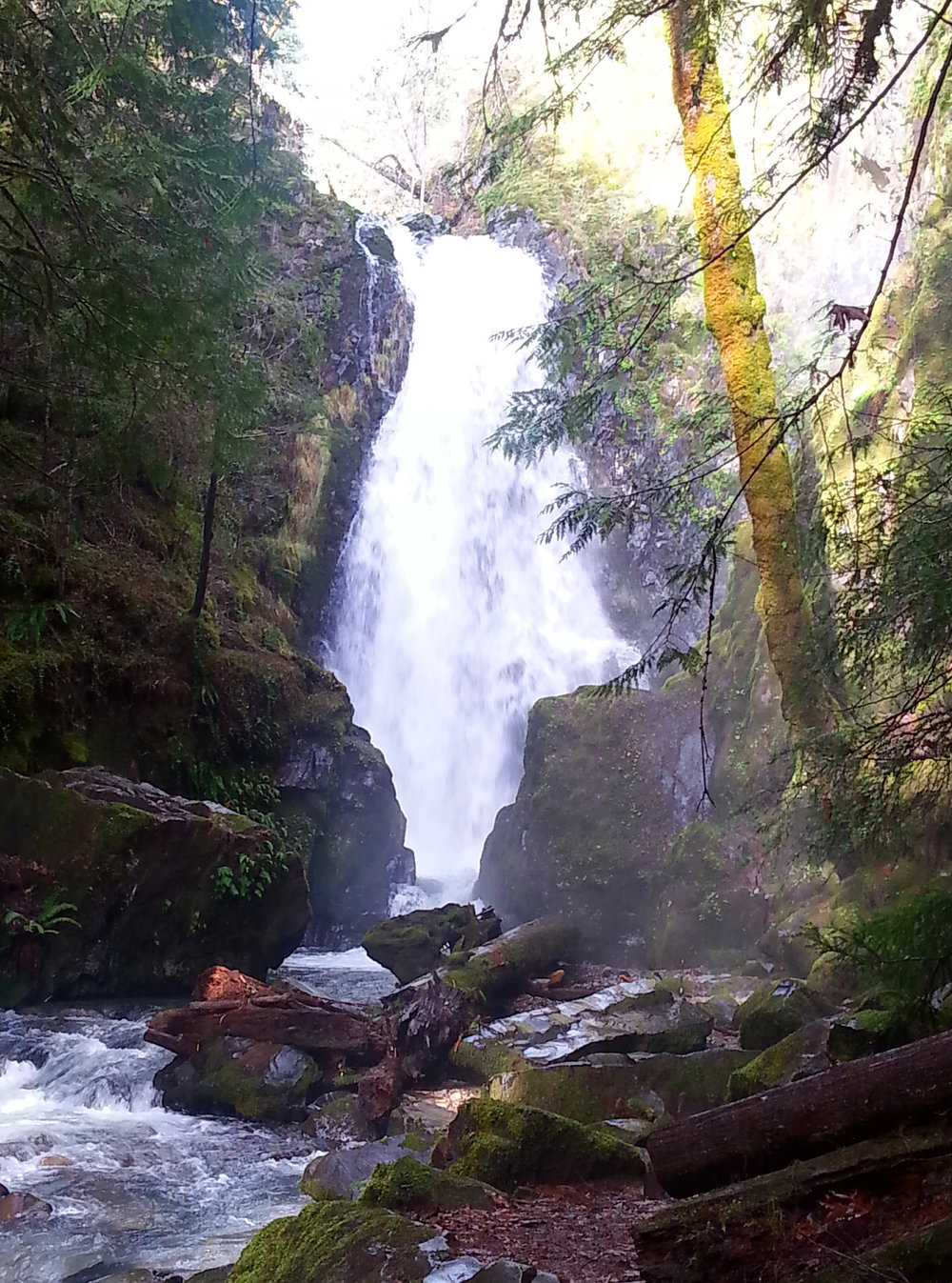 10. SUSAN CREEK FALLS – Susan Creek Falls was one of the longer trails that we have taken but it's a very family friendly route with flora and fauna plaques along the way. Ilias read every one. Another waterfall that the kids enjoyed because you could get up close and personal.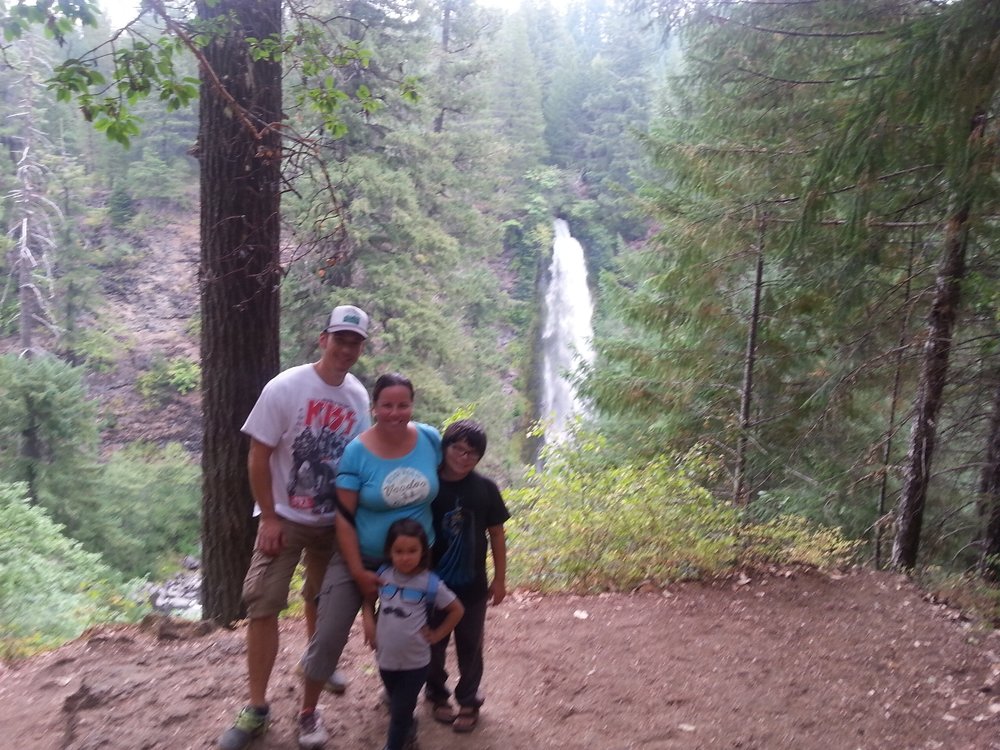 What's next? Our waterfall hunting adventures will include all of the waterfalls that we missed this winter due to being snowed out which include Clearwater Falls, Lemolo Falls, Warm Spring Falls, and Whitehorse Falls. Do you have any suggestions? What are your must see waterfall experiences? We want to visit every waterfall in Oregon ultimately so any suggestions you have are welcome! Happy waterfall hunting!
JACKSON COUNTY WATERFALL MAP | DOUGLAS COUNTY WATERFALL MAP