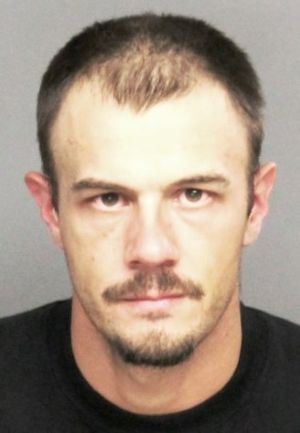 A Corvallis man was arrested for allegedly burglarizing a church late on Thanksgiving or early Friday morning.
Benton County Sheriff's Deputy Jim Hardison grew suspicious when he happened upon a man wheeling a cart full of audio-visual equipment down the street at 1:30 Friday morning.
The cart of electronic equipment, valued at at least $10,000, was labeled First Presbyterian Church. The man, Joshua John Leroy Reith, 33, of Corvallis, was a probationer who had been released from jail earlier in the month on theft and drug possession convictions.
Deputy Hardison stopped Reith while he was walking east on Northwest Fifth Street near Tyler Avenue, about a half-mile away from the church, according to the Hardison's probable-cause affidavit, which was filed in court. During a search, Hardison found Reith allegedly in possession of a snort tube that tested positive for methamphetamine.
Investigators believe that Reith was caught shortly after the alleged burglary and was on his way home or to someone else's residence with the stolen property, according to Sgt. Randy Hiner of the Benton County Sheriff's Office.
Reith pleaded not guilty in Benton County Circuit Court on Friday afternoon to charges of first-degree aggravated theft, second-degree burglary and possession of methamphetamine.
The district attorney's office listed three aggravating factors in the theft charge: Reith has persistent involvement in property crimes, is accused of stealing from a church during the Thanksgiving holiday and is on felony probation.