Does Cannabis Help Neurodegenerative Diseases?
With more Americans are interested in using cannabis for medical purposes, more US states are now legalizing marijuana. Currently, 33 US states allow consumption of medical cannabis, and each state has different rules and qualifying conditions to obtain it.
Medical researches have demonstrated that marijuana can be a natural alternative to costly, potentially harmful medications. And, people of different age groups benefit from the therapeutic properties of the herb. You might remember the story of Crohn's Disease Survivor, Coltyn Turner who said, "I'd rather be illegally alive than legally dead."
Many studies show that medical cannabis can help patients with neurodegenerative disorders such as multiple sclerosis, Alzheimer's, Parkinson's disease, etc.
What are neurodegenerative disorders and how do they occur? How does medical marijuana can help patients with these diseases? Read on for more information.
What are neurodegenerative disorders?
Neurodegenerative disorders are associated with the deterioration of neurons in the brain and spinal cord. Changes in these cells can lead to abnormal function, and then the death of the cells.
The most common neurodegenerative diseases are Alzheimer's Parkinson's, Huntington's disease, prion disease, spinal muscular atrophy, amyotrophic lateral sclerosis, and multiple sclerosis.
Scientists at the Harvard NeuroDiscovery Center estimated that if left unchecked, more than 12 million people in the United States will suffer from neurodegenerative disorders after 3 decades.
Patients with neurodegenerative disorders have problems remembering names and coordination. If the symptoms progressively worsen, individuals may find difficulty in walking, thinking, talking, breathing, or performing other related bodily functions.
Researchers believe that neurodegenerative disorders occur due to a combination of factors. These may include traumatic brain injury, genetic mutations, age, etc.
READ: 12 Ways Cannabis Helps Multiple Sclerosis
How can medical cannabis help patients with neurodegenerative disorders?
To understand the effect of cannabis for treating neurodegenerative disorders, it's necessary to understand the endocannabinoid system (ECS) first. It's a biochemical communication system responsible for regulation of various factors such as—inflammation, neuronal function, and synaptic plasticity.
The ECS comprises endocannabinoids, endogenous lipid-based retrograde neurotransmitters, which bind to cannabinoid receptors, cannabinoid receptor proteins, orphan receptors and TRPV receptors in the central nervous system and peripheral nervous system.
A cannabis plant contains over 100 cannabinoids, which reportedly bind with the ECS receptors, and may mitigate brain damage caused by traumatic brain injury.
According to a 2013 study published in the ScienceDaily, THC, an important psychoactive component in marijuana, can help prevent long-term cognitive damage by brain injury.
Also, the phytocannabinoids have antioxidative and anti-inflammatory properties, which help in modulating neurotransmission by preventing neuronal death.
According to current literature, CB1 receptors are found in various brain regions while CB2 receptors are expressed in the brain and immune system. Extensive anecdotal evidence shows cannabinoids are effective in the treatment of neuropathologies such as ischemia, cancer, Parkinson's, Alzheimer's disease, multiple sclerosis, glaucoma, and pain.
In 2015, the American Academy of Neurology published a review on cannabis for the treatment of neurologic disorders. They found that cannabinoids in cannabis are effective in alleviating painful spasms, spasticity, and pain associated with multiple sclerosis. They also stated that insurance coverage should pay for dronabinol and nabilone for patients. Currently medical marijuana is not covered by any medical insurance.
Marijuana's non-psychoactive compound, CBD, helps in protecting the brain's hippocampus from toxins and reduces the activation of microglia. Although the purpose of microglia is to protect cells, their chronic activation can result in releasing harmful substances that kill neurons. Thus, CBD helps patients with Alzheimer's disease by reducing the activation of microglia.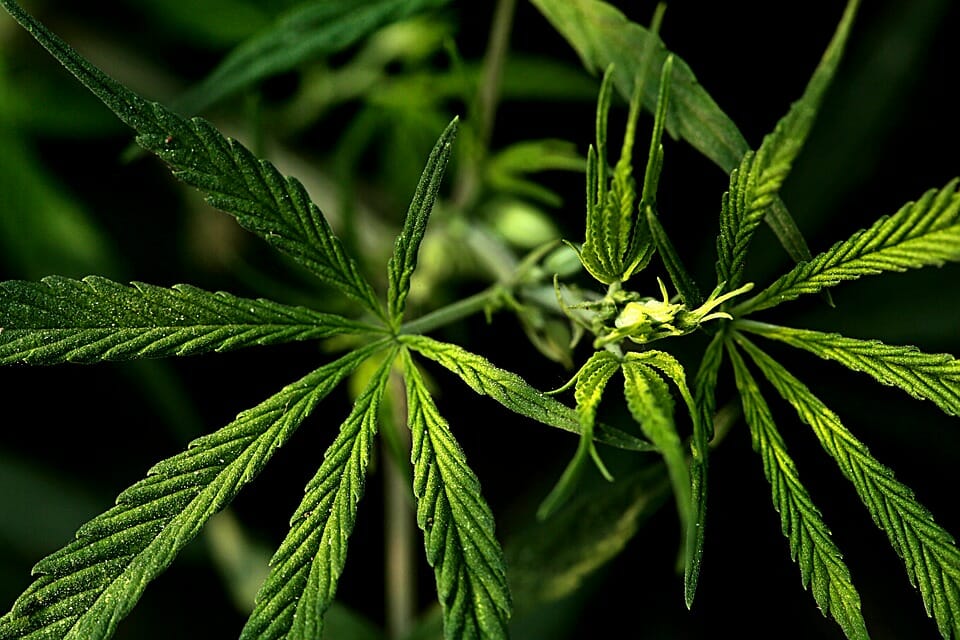 Conclusion
Cannabis is a natural medicine that can help alleviate a wide range of conditions including neurodegenerative disorders such as Alzheimer's, Parkinson's, Huntington disease, multiple sclerosis, and amyotrophic lateral sclerosis. Cannabinoids present in marijuana bind with the receptors in the endocannabinoid system and stimulate the brain's self-protective endogenous system.
So, if you or your loved one is suffering from a neurodegenerative diseases, medical cannabis may be an option. Talk to a doctor experienced in cannabinoid therapeutics to discuss your condition.

Author Bio
Robert Job is a writer by profession. He is working with MMJ Card Anaheim, a leading clinic that provides a medical marijuana recommendation online. He aims at educating people about the medicinal use of cannabis.