Sponsored Post: Please enjoy this post sponsored by our advertising partners. 
How to Build a Home-Based CBD Business
The hemp industry has grown exponentially over the last few years. In fact, according to BDS Analytics, by the year 2024, the CBD market is predicted to reach $20 billion in sales in the U.S. This has persuaded many people to ask: "How do I start my own CBD business?" While the CBD industry holds significant opportunity, it's not without its challenges. That said, it's important to know what it takes to start a CBD business.
Here are 7 easy steps to start your CBD business from home.
Step 1. Establish a stable business plan and make it legit
 As a rule of thumb, it's important to determine your business goals by putting together a basic business plan. Often times new businesses will rush into things without evaluating the purpose of their business, who they're selling to, what products they're selling, how they plan to finance their startup, and what their long term goals are. These mistakes can easily be avoided with a basic business plan that helps to ensure growth, stability, and profit.
A basic small business plan may include:
Creating a business name
Selecting a product source
Choosing what products you'll sell and how you'll sell them
Determining your target market
Setting up your business entity
Organizing your business finances and opening a bank account
Developing a strategic marketing plan
Establishing a business plan will allow you to stay focused on what's important, help you overcome potential obstacles, and maintain your goals for the long term.
Besides that, you'll want to start an actual business entity (in the form of a sole proprietorship, LLC, corporation, etc.) The specifics are beyond the scope of this article, and there are plenty of resources (online search, Score.org, small business attorneys and accountants, etc.) that can point you in the right direction.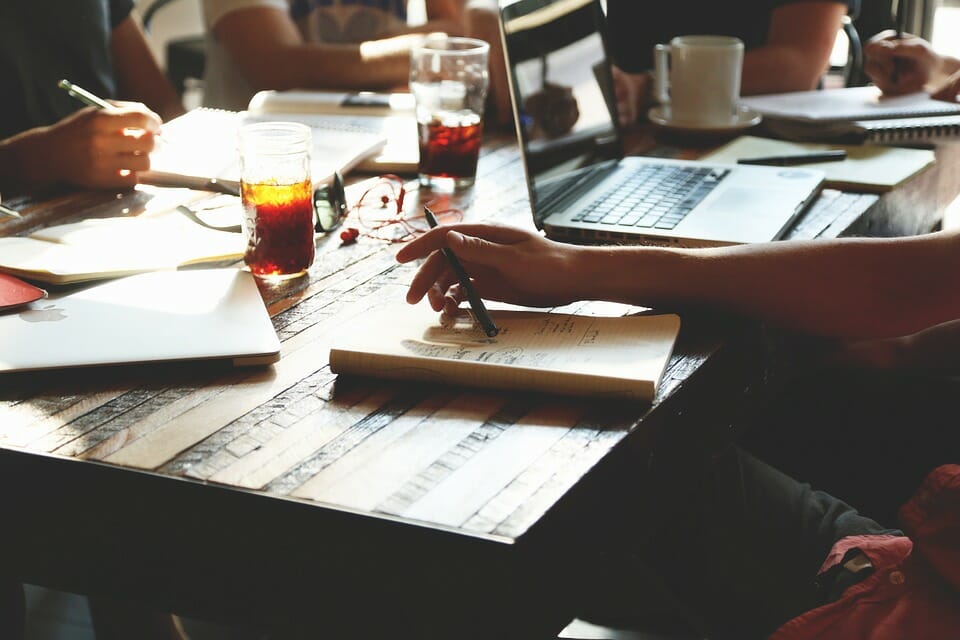 Step 2. Come up with a business name
Perhaps one of the most important steps in starting your CBD business is creating a business name. Due to the lack of regulations, the CBD industry is stuck in a bit of a gray area. Incorporating the words "CBD" or "hemp" or "cannabis" into your business name could raise a few red flags for your banking needs. These obstacles may be avoided by creating a business name that doesn't hint that it's a CBD business at all.
Additionally, creating a universal name may even allow you to branch out into products that may not be CBD-related. Lastly, be sure that the ".com" domain is available for your CBD business. Having the same domain as your CBD business name will allow customers to find you more easily and remember you in the long run.
Step 3. Find a product source
Establishing your product line is crucial. There are 3 basic options when choosing your CBD product source:
Retail other CBD brands' products (some companies offer drop-shipping)
Private label an existing product
Custom formulate your own products
Retail
Retailing other CBD brands' products can easily be done by contacting the manufacturer and asking if they wholesale their products. This option is relatively easy and cheap to get started. When selecting a CBD brand, it's important to choose high-quality wholesale cbd oil and other products. Check for customer reviews, see if customers are reordering, and ask about their return and refund rates.
Choosing a reputable CBD company is a MUST when retailing other CBD brands' products. Always choose a company with total transparency, up-to-date COAs, and third-party tested products. Keep in mind that as a retailer, there's a lot of competition, and the competition is usually based on price and marketing.
Private Label
If you'd rather sell your own brand/label, but don't know how to formulate your own product, private labeling may be the best option for you. Simply contact the manufacturers you like best, and ask if they "private label" their stock formulations.
The best part of this option is differentiating yourself in the marketplace using your own brand. You can also private label products from multiple manufacturers, all under your own brand. This is essentially the easiest way to develop your own "product line" without the headache of custom formulation.
That said, there is more liability going this route vs. regular wholesale (i.e. if someone makes a claim that your product harmed them, you may get sued. So you'll need ample product liability insurance to cover that. And it isn't cheap.)
Custom Formulation
Finally, for those who enjoy creating their own products from scratch, custom formulation is the way to go. Simply search for "contract manufacturers" or "co-packers" of CBD products. This option allows you to have your own brand and your unique product. However, this option has a downside: it takes a lot of money, a lot of time to research and develop a unique product, and it comes with more liability than the first two options.
While it's true that some companies focus purely on selling CBD infused topicals, vaporizers, and/or edibles, the most popular CBD products on the market today are tinctures. Sticking to what works and sells may help your business succeed in the long run.
Step 4. Get a merchant account provider
Finding a merchant account provider (credit card processor) is a big part of having a profitable CBD business. However, it can be challenging to find a merchant account provider that works with CBD, hemp, and/or cannabis companies.
Why? Well, the reality is that CBD is considered a risky business, at least for now. Unfortunately, there's a lack of regulation in the CBD industry, and what little regulations they do have are somewhat confusing. This makes a lot of merchant account providers reluctant to work with CBD businesses.
When selecting a merchant account provider, ask the following questions:
Do they handle "high-risk" transactions? (CBD is considered "high-risk" by many providers.)
Do they offer seamless integrations and point-of-sale (POS) availability?
What are their fees?
Do they have reasonable contracts?
Do they offer quality customer support?
Are they a US-based processor?
Keep in mind: Before you can move forward with a merchant account provider, you must have your business TIN (Tax Identification Number) / EIN (Employee Identification Number). A merchant account provider will not accept your CBD business without legal documentation stating you are a federally registered business.

Step 5. Market to family and friends
The best "test market" are the people you know. They cost nothing to reach, and it's as simple as sending a text message, posting to your friends on social media, or handing out business cards.
Here are three benefits to marketing to friends and family:
They're inexpensive –– it's cheaper to hand your products to friends and family instead of packing and shipping them.
They're honest –– you can trust their opinions, experience, and input regarding your products/business.
They're approachable –– you can easily ask them to try out your products and leave reviews.
Marketing to your "warm market" –– people you know online or in the real world –– can help you start to get traction in the beginning.
Step 6. Build a website
You don't have to be a professional website designer or developer to create your CBD business website. Nowadays, building a website is simple and easy. Keep in mind that in order to be successful, it's important to provide your customers with a positive experience through a user-friendly website.
Her are some free/low cost services you can use to build your CBD website:
Squarespace
Wix
WordPress (WooCommerce)
These services can easily get your CBD website up and running with little time and money investment.
Step 7. Market online and through other cannabis sites
The best way to market and sell your CBD products is to be creative. You can use organic marketing strategies such as writing quality content, uploading quality and informative YouTube videos, and implementing SEO (Search Engine Optimization) to your website.
Because CBD still falls in a gray area when it comes to many laws and regulations, advertising CBD online can be tricky and pretty restrictive. Do your homework to see which platforms/websites allow CBD ads.
Building an online presence isn't an overnight thing. The best advice for a new startup with limited capital is to start with one marketing channel (Youtube, blogging, Pinterest, etc.) and focus on that until you get traction. Once it's bringing in sales, you can then choose to expand into other channels.
Conclusion
The CBD industry is growing rapidly, and since the 2018 Farm Bill, it's becoming one of the fastest growing sectors in the nation. If you're interested in starting a CBD business, be assured that you're not alone. And the demand will only grow for the foreseeable future. However, to stand out among the hundreds of brands out there, it's important to do your due diligence and to provide your customers with transparency, honesty, and high-quality CBD products.
That said, be aware of your local state laws, stay up to date with the ever changing FDA regulations, and stay away from making false medical claims on your website regarding your CBD products. Good luck in your new venture!
Author: Joy Hughes
Joy Hughes writes about health, wellness, cannabis, and other topics. After experiencing great results from using CBD, she has focused much of her writing efforts on educating the public about its many benefits.
Trending Now
For more click to continue on to https://www.marijuanamommy.com