Back in the 19th century Golden was an old mining camp and it eventually became a town known for having two churches and no saloon, which was very unusual back then.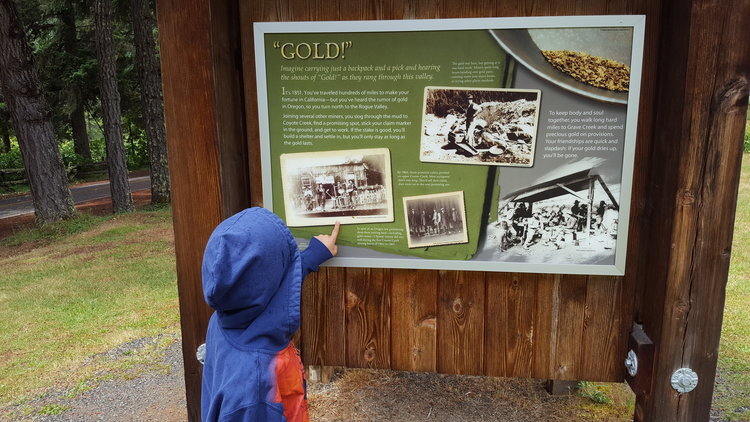 I don't know if Golden is actually haunted or if it's just the power of suggestion but we definitely felt some creepy vibes when we were there. As I've noted before, I am a huge scaredy cat plus, we were the only ones there and the weather was overcast and chilly, and the air was very still.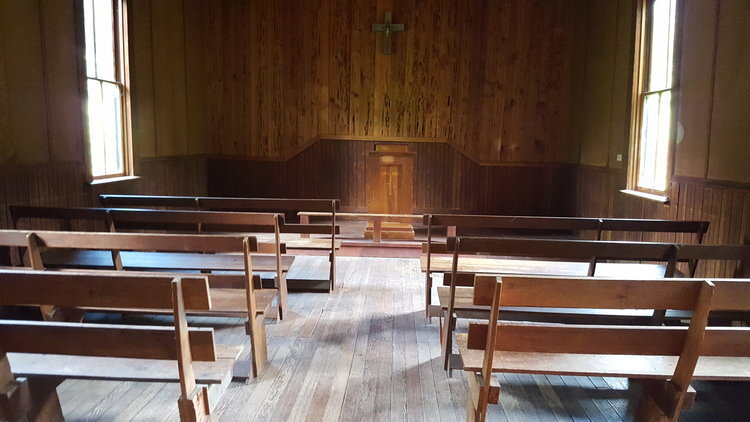 The barn and residence were just normal buildings but the church actually gave me the heebie jeebies. Maybe it was the fact that when I asked Olivia and Ilias to go up the stairs to take a picture Olivia refused to walk up the stairs until Gary and I went up with her. And when I walked in the doors of the church I could swear that I heard the whispered prayers of its past members.
When we walked up the stairs to the post office I looked into the window and immediately felt like I was being watched. Ilias and Olivia would not come up the stairs and I quickly got away from the windows because I felt like someone was going to reach out and grab me (I told you I was a scaredy cat.
Golden is definitely worth the stop whether you are staying at nearby Wolf Creek Inn and Tavern or just need a pitstop while travelling I5, we all enjoyed the look back at a little piece of our history in southern Oregon.
SPECIAL NOTE: In years past people have vandalized this amazing piece of history. Pleas make sure to be respectful of this property and keep children nearby, clean up after yourself, and please no graffiti or carving into the wood buildings. We want generations to come to be able to enjoy this area too.