Florence's Rhododendron Festival is back in 2022, and fittingly, the theme for this year's festival is "Back in Bloom." The festival was canceled twice, for the first time since World War II, due to the pandemic, but the 116th Rhododendron Festival will take place May 18-22, 2022. The Florence Rhododendron Festival is Oregon's second-oldest floral festival, bested only by a year by the Portland Rose Festival. Rhody Fest attracts thousands of visitors from around the state and across the country.
"The festival, with its carnival, Rhododendron Court, parades, classic car cruise, vendor fair, and flower show serves as the unofficial kickoff to the summer tourist season here in Oregon's Coastal Playground," said Bettina Hannigan, the Florence Chamber's president and CEO. "We can't wait to be 'back in bloom'."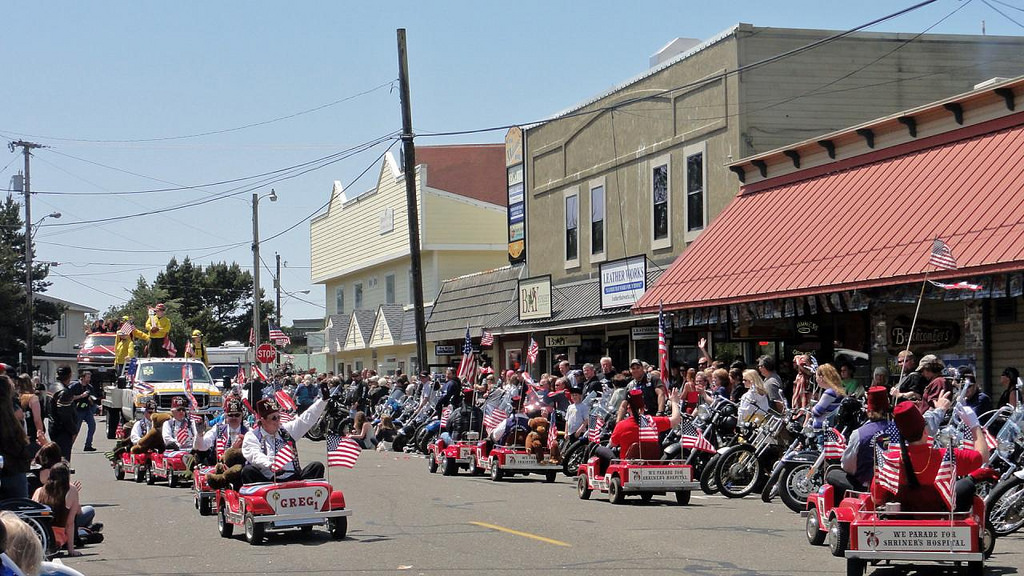 Those who attend this year's festival can expect parades, a carnival, street fair, flower show, classic car and motorcycle shows, live music, and more.
"Generations of families have enjoyed the annual Florence Rhododendron Festival by attending, enjoying the Davis Shows carnival, exhibiting their rhodys, showing off their classic cars and motorcycles, being in the parades, and shopping and dining in Old Town and all around town," added Hannigan. "It's a family tradition, an Oregon institution."
Readers can learn more about Florence in the web story, 48 Hours in Florence.
Photos and press release courtesy Florence Chamber of Commerce. Cover photo by Timothy Moffett.
Source: Rhody Fest Returns May 18-22