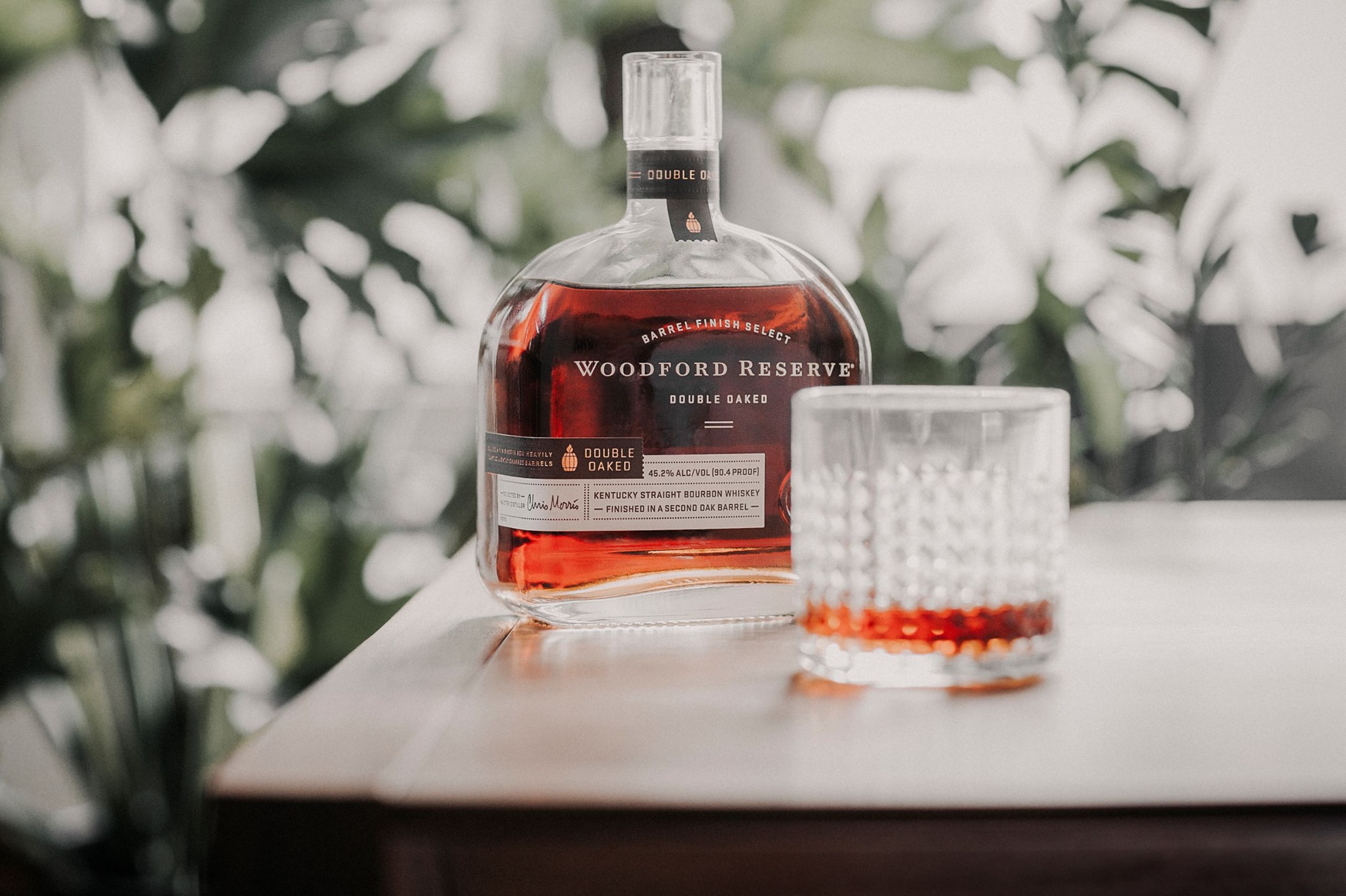 On Saturday, May 7th, the 148th running of the Kentucky Derby will take place at Churchill Downs in Louisville, Kentucky. Yes, the most exciting two minutes in sports will take place and the one drink that is most associated with this race is Kentucky's spirit, bourbon.
The bourbon that is served at the Kentucky Derby is Woodford Reserve and for the past 23 years it's been the presenting sponsor of the derby. Since 1999, Woodford Reserve has been making a special one-liter commemorative Derby bottle with a new artist each year.
One of our favorite offerings from the distillery is Woodford Reserve Double Oaked. This is the standard the Woodford Reserve Kentucky Straight Bourbon Whiskey that that is matured in separate, charred oak barrels – the second barrel deeply toasted before a light charring. This extra year of aging in a new oak barrel brings for characteristics that's unique to this bourbon that is bottled at 90.4 proof.
Double Oaked pours a beautiful dark amber color, almost like a dark leather, one of the darkest whiskeys we've seen. The nose is full of fragrances of honey, chocolate, vanilla, maple syrup, toasted oak and upon second inspection, caramel. Moving onto the palate, there's flavors of dark chocolate, brown sugar, baking spices, vanilla, and mint. It finishes with a smooth, creamy light spice that's quite pleasant!
The process of adding the base Woodford Reserve to a second neutral oak barrel is more than just a novelty. It definitely brings out more soft, oak character and intensifies the spiciness of the bourbon. Nothing over the top on the spice but one that allows you to know that it's there before fading into the finish.
We do prefer Double Oaked served neat, but it is also great in cocktails that's perfect for Saturday's big event! The Mint Julep is the traditional Derby Day cocktail, and a southern ritual crafted from bourbon, simple syrup and mint.
MINT JULEP INGREDIENTS:
2 OZ. Woodford Reserve Double Oaked
1/2 OZ. Woodford Reserve Mint Julep Cocktail Syrup or 1/2 OZ. Simple Syrup
3 Fresh Mint Leaves
Crushed Ice
MINT JULEP INSTRUCTIONS:
STEP 1: Express the essential oils in the mint and rub them inside the glass.
STEP 2: To the same glass, add cocktail syrup/simple syrup, bourbon, and crushed ice.
STEP 3: Stir.
STEP 4: Garnish with more ice, fresh mint, and powdered sugar.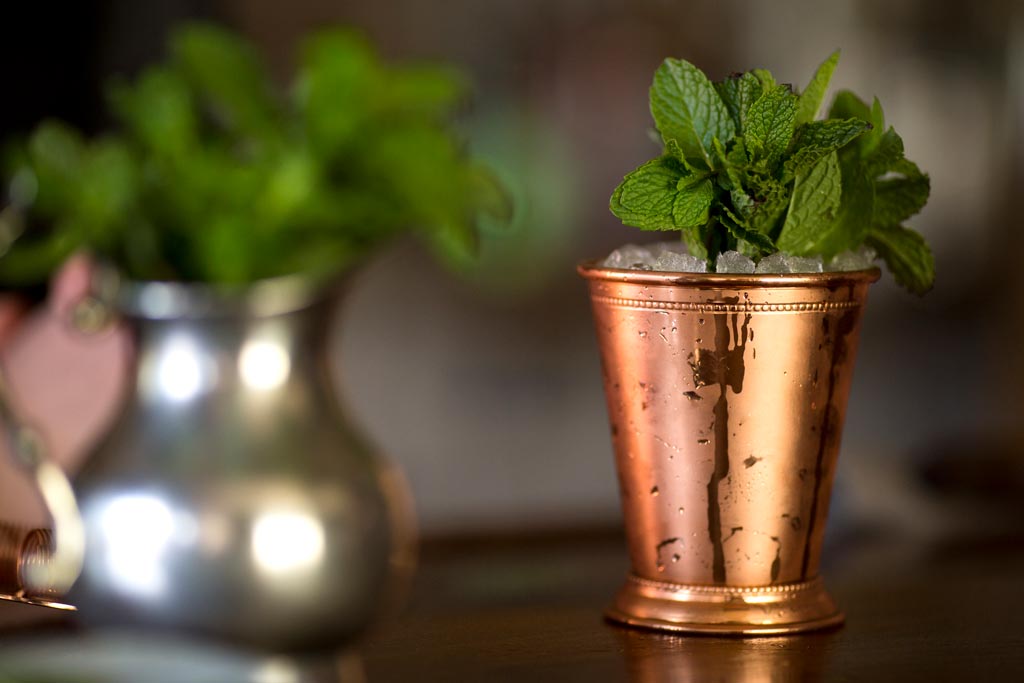 Woodford Reserve Double Oaked retails for $54.95 in Oregon and can be located by visiting: http://www.oregonliquorsearch.com/. Outside of Oregon, use the Woodford Reserve Product Locator.
Start Tags
End Tags
About The Author
Source: Whiskey Wednesday – Woodford Reserve Double Oaked: Derby Edition