Southern Oregon is a nature lover's playground. In fact we have just about anything you could possibly need to be entertained for months without repeating one thing. We have an amazing theater scene, awesome local live music, art galleries and museums galore. For the outdoor life there is hiking, mountain biking, running, paddle boarding, rafting, fishing and on and on. So, I started thinking, if I were to visit southern Oregon what would be the places I would not want to miss? Some things are for the whole family, some are just for the adults, all of them are fun! Here are 22 Southern Oregon Adventures You DO NOT Want to Miss for 2022; dug up from our experiences and even some we have planned for the future!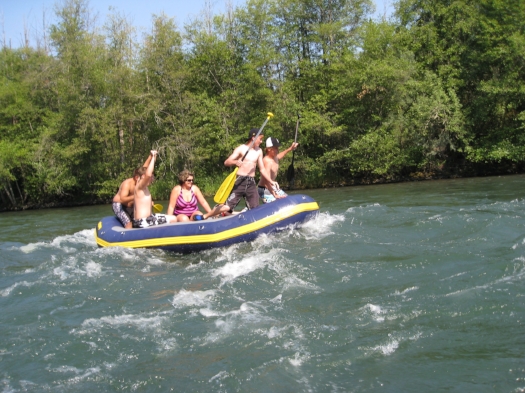 1. RAFT THE ROGUE RIVER – Rafting the Rogue has been a family tradition since we moved here 24 years ago. If you start at Lost Creek Dam it's an easy ride down for the family and kids. If you want something a little more challenging you only have to travel a little bit north to Gants Pass and drop in at Hogs Creek. Either way it is an exciting and fun experience. Pack up a lunch, rent a raft, and hit the river. If you don't feel confident that you can tackle rafting on your own, there are river guides you can contact to take you out through businesses like Noah's River Adventures. They offer one day trips or over several days!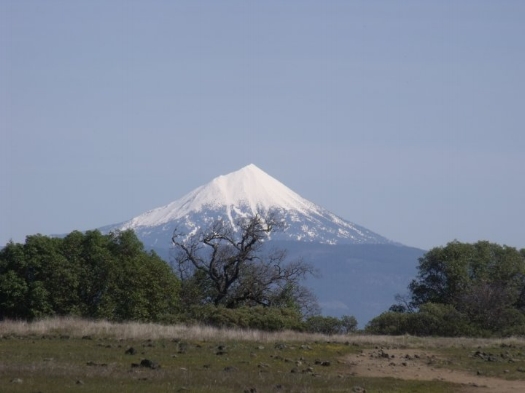 2. CLIMB MT. MCLOUGHLIN – Climbing Mt. Mcloughlin is an experience you will not forget. It's an 8.2 mile round trip hike that is rated as difficult so I wouldn't recommend it for the youngest ones, but it is definitely one to check off your bucket list. The most difficult part of the hike is right before you get to the summit where there is a pretty steep drop-off, so be cautious. See our latest trek up this southern Oregon icon HERE.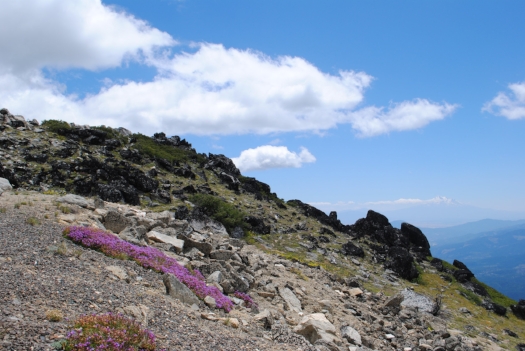 3. RUN/WALK THE MT. ASHLAND HILL CLIMB – The Mt. Ashland Hill Climb is awesome, fun, frustrating, mentally, and physically challenging. It is one of those experiences that once you accomplish it, you will feel like you can take on anything that comes your way. I made it from Lithia Park to Mt. Ashland Lodge and had to tap out; out of sheer exhaustion. Now that I have done it twice I know what to expect and I plan on trying it again!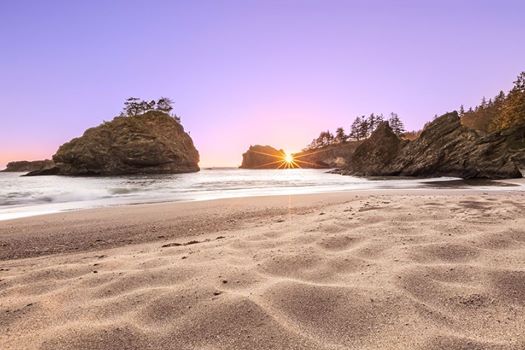 4. FIND THE SECRET BEACH IN BROOKINGS – Any view of the beach is a great one but Secret Beach in Brookings is one of those of the southern Oregon coast that takes the gold. A little bit of hiking, waterfalls, and the beach all wrapped into one amazing adventure. I still have to get back to get pictures because the last time I went my phone had died and I hadn't taken my Nikon. Read about all of our favorite things to do while visiting Brookings HERE.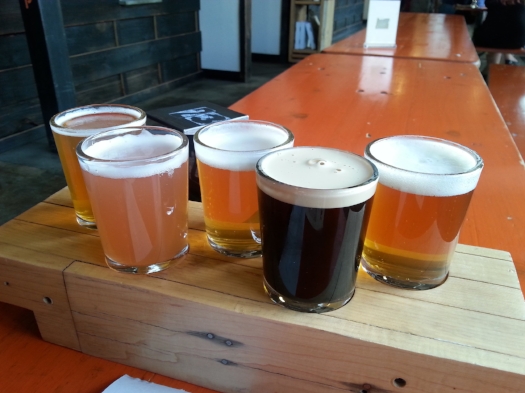 5. BEER TASTING- Southern Oregon is home to so many great breweries and it seems that they just keep popping up. If you tackle them town by town you can make it through all of them in one year. Sounds like a challenge to me! BREWERIES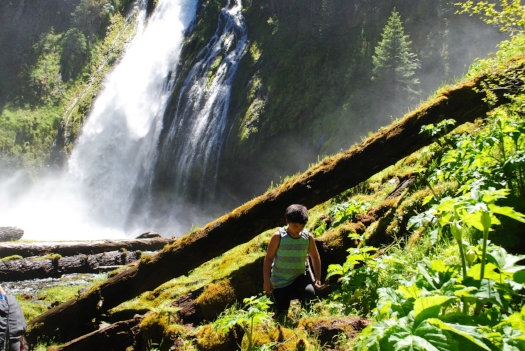 6. HIKE TO 10 OF THE WATERFALLS ALONG THE NORTH UMPQUA RIVER – 10 waterfalls all within a few miles of each other; on a good energy weekend you can tackle all of them. A lot of them are fairly short treks from the trailhead to the waterfalls. We have done various trips that you can read about HERE.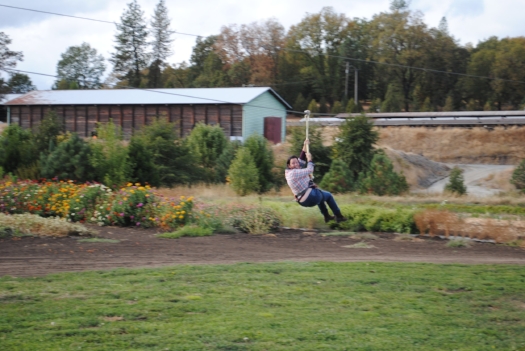 7. GO ZIPLINING – You feel like you are on top of the world, and then you are flying, with the sweet breeze blowing in your face; the whole experience creates an explosion of the senses. Southern Oregon has two options to choose from Rogue Valley Zip Line and Crater Lake Zip Line.
8. SEE A PLAY AT THE OREGON SHAKESPEARE FESTIVAL ELIZABETHAN THEATRE – I can't think of a play that we have seen at the Oregon Shakespeare Festival that we haven't been entertained by, but there is something extra special about seeing a show at the Elizabethan Theatre that makes it feel different. With the Shakespearean era stage and the open sky in your view, we felt like we were truly transported to another world, if only for a couple of hours. Think that OSF is out of your price range? Check out our blog post about Family Days and other ways to save some dollars and still experience the Oregon Shakespeare Festival HERE.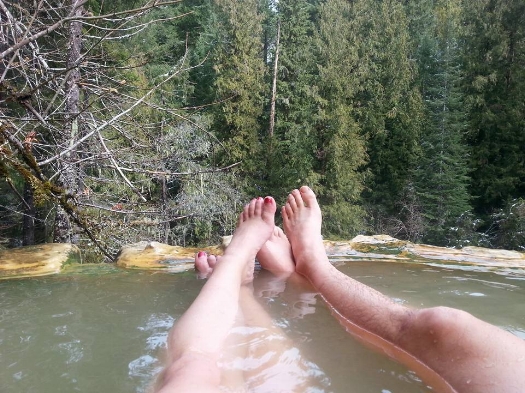 9. TAKE A DIP IN THE UMPQUA HOT SPRINGS – For our anniversary we hiked up to the Umpqua Hot Springs two days in a row, it was so wonderful. We were lucky enough to have the place to ourselves for the most part. Of all of the trips Gary and have taken it was the most enjoyable we have ever had and it's right here in our backyard. Read about the hot springs along with three more waterfall hikes HERE.
10. VISIT CRATER LAKE – Snowshoe in the winter, hike in the summer. Anytime you visit is a good time to take in the sapphire beauty of the lake. Go HERE for our SUMMER TIME blog and HERE for our SNOWSHOEING blog.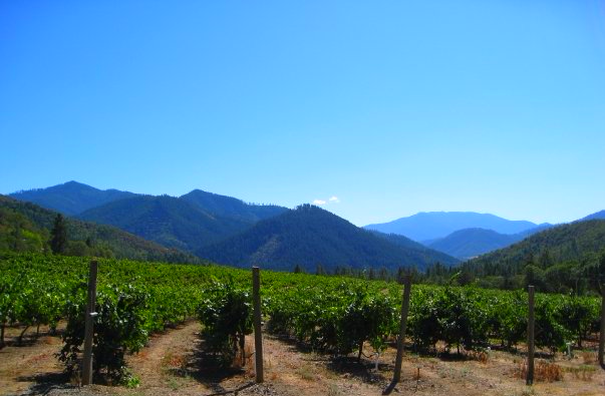 11. WINE TASTING – If you haven't gone wine tasting in southern Oregon then you are missing out. Whether you take a quick stop into Roxy Ann or Dancin or you spend the day on a wine tasting tour, each tasting room as its own amazing, sweeping views and beautiful tasting rooms. From the small boutique winery to huge Napa-esque wineries you can spend a day tasting our regional favorites often enjoying wonderfully prepared foods to go along with them! We have a number of blogs here from 8 Kid-Friendly Wineries to all of the Best Ways to Enjoy Oregon Wine Month. We have things covered for you to maximize your experience.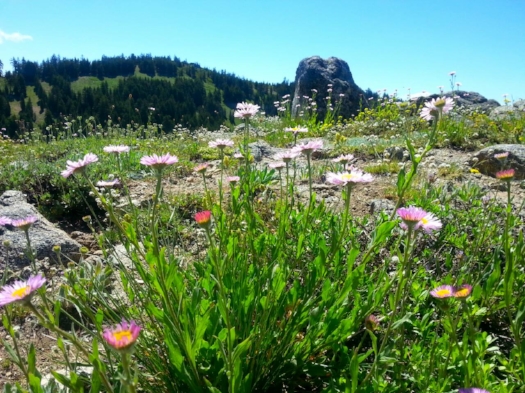 12. HIKE/RUN THE PACIFIC CREST TRAIL – I've ran / hiked the Siskiyou Out Back run multiple times and I've got to say it is one of my favorite races here in southern Oregon (we have a LOT of races in southern Oregon) and the majority of it is on the Pacific Crest Trail. I was enchanted by the sweeping views of Mt. Shasta, the wide open meadows, and lush, green forest. I'm looking forward to taking the kids up to enjoy the wildflowers as they pop a lot later since it is at such a high elevation. The perfect spot to go for your kid-friendly hiking adventure is the Grouse Gap Trailhead. Map to get there is here. I suggest taking the trail west if you have the kids with you, for the prettiest and least steep hike.
13. EMIGRANT LAKE – WATERSLIDES, PADDLEBOARDING, KAYAKING – Living in the Rogue Valley makes Emigrant Lake a go to for any of us locals. With so much to do and see, you can't possibly get bored. Our blog gives you all of the details to help you plan your day at Emigrant Lake HERE.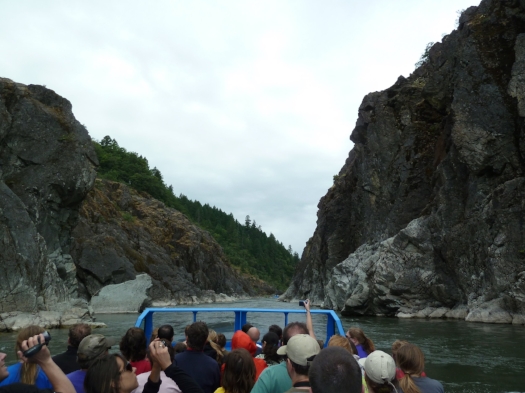 14. TAKE A JET BOAT EXCURSION – Another family visiting must-do, the jet boats, are a pure adrenaline rush. On the Hellgate Jet Boats you can either just take the ride out through Hellgate Canyon on the Rogue River or take any one of their excursions that include a meal. The Dinner at the OK Corral is one of their most well knowtrips that include an all you can eat buffet, beer, wine and soft drinks. Other jet boat experiences in southern Oregon include Jerry's Jet Boats and Rogue Jet Boat Adventures.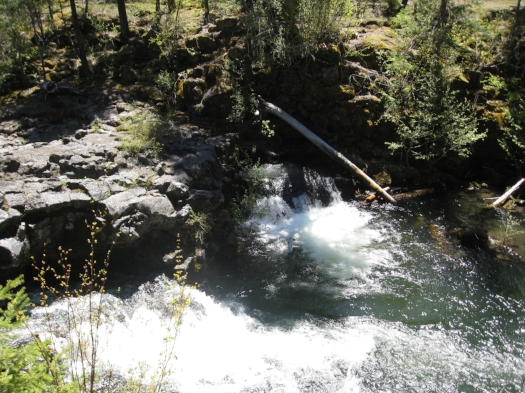 15. HIKE THE NATURAL BRIDGE TRAIL – Even if you don't want to hike the trail, the viewpoint is a gorgeous photo-op. This was Ilias' very first hike when he was four years old and we had a blast. A nice wide-pathed hike that is very kid-friendly. There are even spots for the kids to play in the water along the way.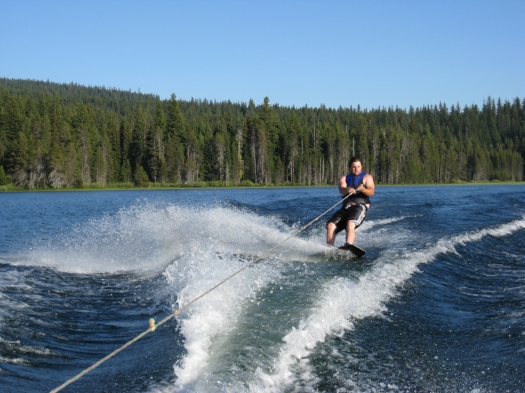 16. PLAYING at LAKE OF THE WOODS – Lake of the Woods is such a great lake for hot summer days, not only because it is cooler but because there is so much to do up there. Our favorite thing to do is go wake boarding. The water is so smooth making it easier for us rookies. If you don't have a wake board, the lodge offers a variety of water toys for rental like patio boats, paddle boards, kayaks and more. Their website has all of the info you need here.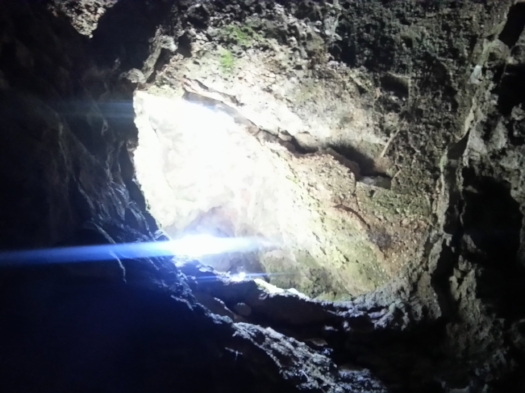 17. LAVA BEDS NATIONAL MONUMENT – An amazing spot on the border of Oregon and California in Klamath Falls; we went spelunking in the underground caves at the Lava Beds. We visited quite a few times and we keep going back! We have details of our trip HERE.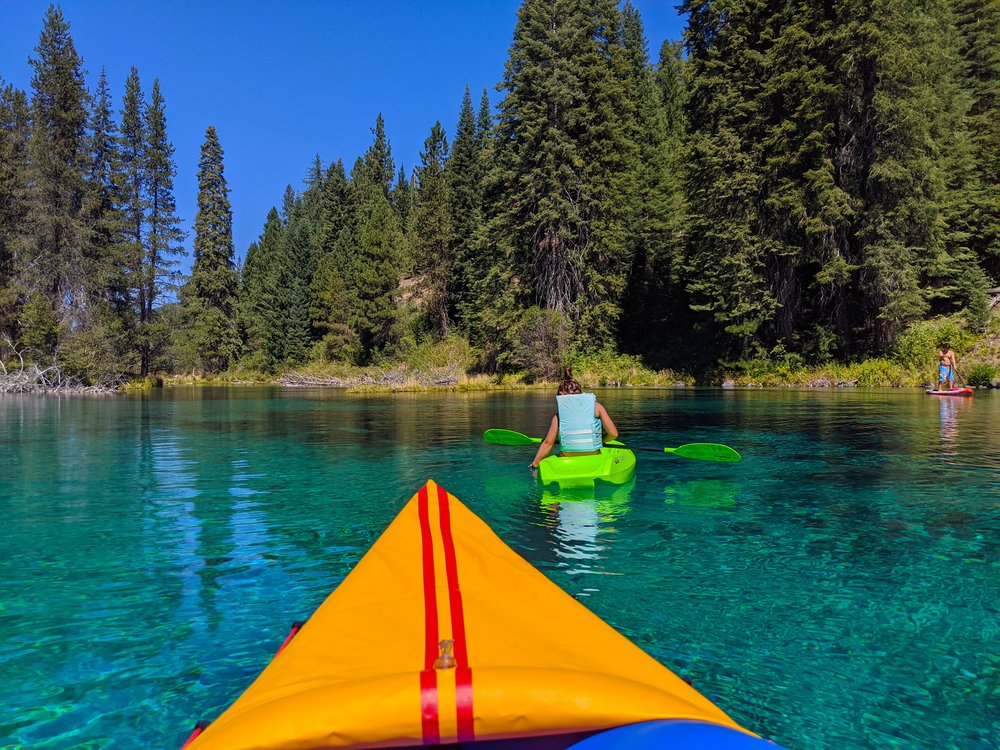 18. KAYAKING AT WOOD RIVER IN KLAMATH FALLS – Located in the middle of the Fremont-Winema Forest the Wood River is a beautiful spot to paddle board and enjoy the gorgeous green-blue waters. And yes, the waters are that clear, but they are FREEZING.
19. STAY IN A TREEHOUSE at OUT'N'ABOUT TREESORT – We are such kids at heart, staying at the Out'n'About Treesort feeds into every childhood memory of building forts and playing in my brother's playhouse that my dad built when we were kids. Enjoy a camping style retreat in the middle of the woods in Cave Junction while staying in a treehouse. More details can be found at Out'n'About Treesort
20. OREGON CAVES – A national monument that we have visited numerous time. We enjoy touring the marble caves where we learned how the geology, fossils, cave life, bats, watershed, old-growth forest, and human history makes Oregon Caves significant. Keep in mind that you must be 42″ tall to go on a tour, but even if you don't the visitor center has interactive displays for the kids and there are many hiking trails worthy of exploration. More info can be found HERE.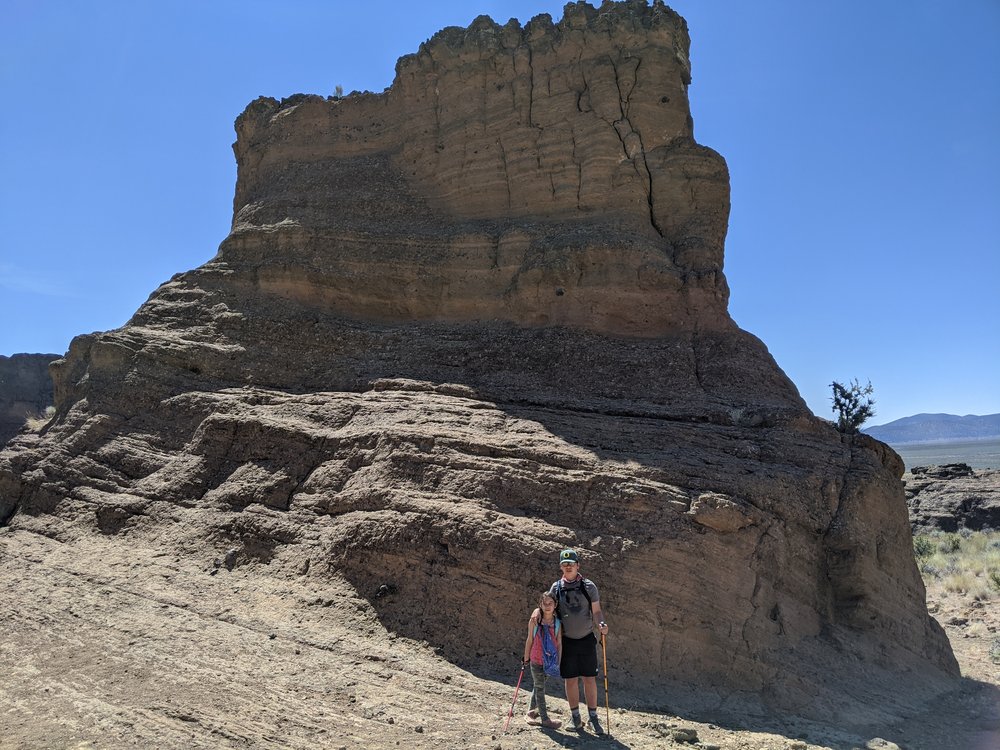 21. HIKE FORT ROCK IN LAKE COUNTY – Before you ask, yes Lake County is in southern Oregon, thus a hike at the volcanic tuft is a must do if you are heading toward the eastern point of southern Oregon. Start early in the morning to avoid the heat in the summer and make sure to take lots of water. Make sure to stop into the Fort Rock Homestead Museum to get the history of the area, which is open May-October.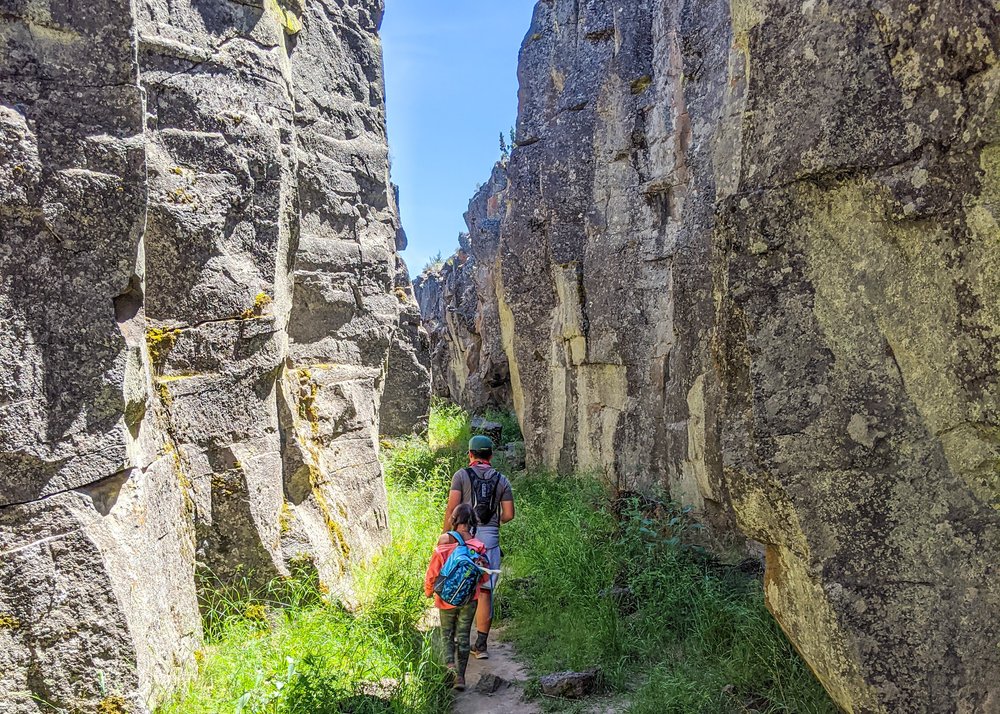 22. HIKE CRACK IN THE GROUND – Since you are in the area you have to hike Crack in the Ground! A volcanic fissure found in the middle of the desert this hike requires scrambling over rocks and even climbing a little, and it's a cool reprieve from the summer heat. This was by far, one of our favorite adventures the summer of 2021. See more details about our experience HERE.
The adventures don't end here. We are always on the go looking for new experiences, so here are a few experiences we intend to enjoy in the near future!
WANT TO DO'S
CRABBING IN BANDON – For all of the info about crabbing you can go here.

FISHING ON THE ROGUE, KLAMATH, and UMPQUA RIVERS

FAT BIKING ON THE OREGON COAST

SURFING ON THE OREGON COAST

HIKING, HIKING and MORE HIKING – Sky Lakes Wilderness, Mt. Thielsen, Brown Mountain, and of course 100's more!
Whether you are a local or are visiting, southern Oregon is your oyster. This list is just a drop in the bucket for what you can do. I constantly gain inspiration from my local friends to reach higher, hike farther, and to just do more locally. Always remember, you don't have to go far to find your adventure in southern Oregon!
What are some of your must do's on your itinerary when you have family visiting; or even just for you to check off your bucket list? I love seeing and hearing about YOUR Oregon life!
Get your printable Ultimate Southern Oregon Bucket List HERE.