Cline Falls is a great day trip if you want to stay close to town or just need to get out for a little adventuring during the day. The first time we visited we wanted to get the best view so we took some advice we found on the internet and passed the Cline Falls State Scenic Viewpoint, continued on the McKenzie Hwy and took a right on Cline Falls Rd which became SW Eagle Drive. You will pass NW Eagle Drive on your left and almost immediately you will see a small turnout on your right and a close yellow gate on a steep incline down to the falls.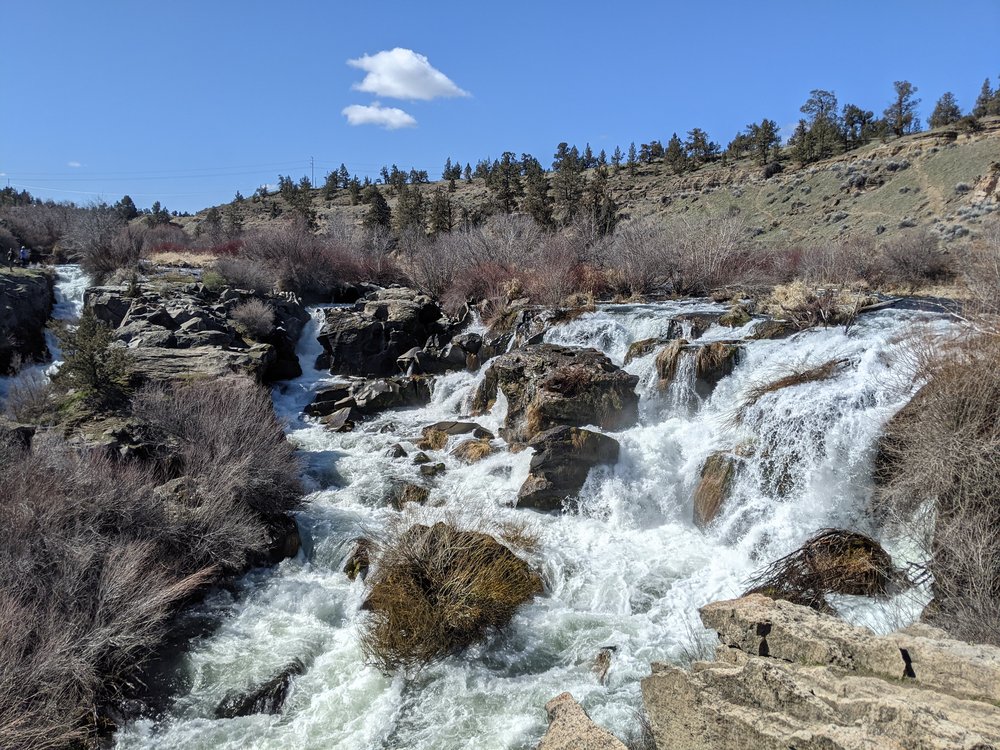 Now it is quite steep so be ready for a climb back up on the return. On your left you'll see a small beachy area that is great for the kids to play on shore with a little flow so it is pretty safe. When you continue on you will see the falls right ahead with a magnificent view.
Now if you want to see the falls from the east side you will need to park at the Cline Falls State Scenic Viewpoint. The trail isn't marked there at the parking lot, but halfway up the road to the highway you will see a trail marker. From there the hike is ½ a mile to the "viewpoint".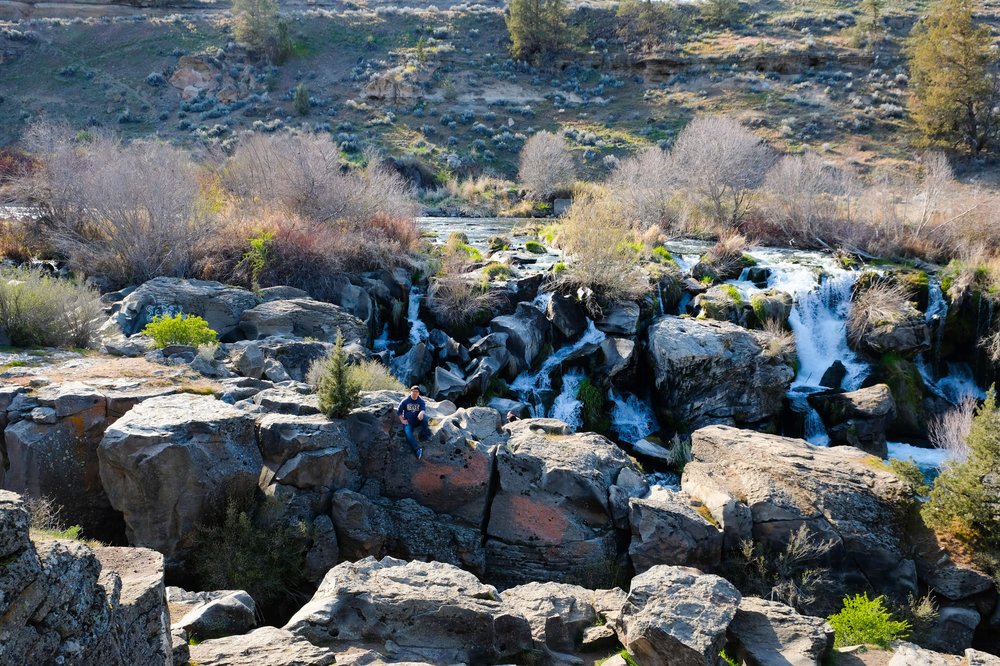 You will walk parallel to the Deschutes River on your left and go under the McKenzie Highway overpass. As you head back up the hill you will cross over a dirt road and then just stay to the left to catch a view of the falls! Along the river you will find many spots to take in the scenery. Ilias scrambled down the rocks and found his own little nook to find his quiet and listen to the thundering waters.
When you get back to the parking area there is a bathroom, plenty of picnic areas, and swimming and fishing holes. If you'd like to visit Cline Falls State Scenic Viewpoint is only 10 minutes from downtown Redmond and thirty minutes from Bend, on your way to Sisters. Such a great spot to visit when you want a quick outdoor adventure!