UPDATED July 2021
Who else starts going a little stir crazy not being able to get outside because of the snow and what seems like continuous rain or sometimes even the terrible summer smoke? There is always the obligatory day out to a movie or bowling but we are always looking for places to get the kids out to run around and stimulate their minds. Well, here we are to help you with places to take the kids on a rainy day….and to help you keep your sanity!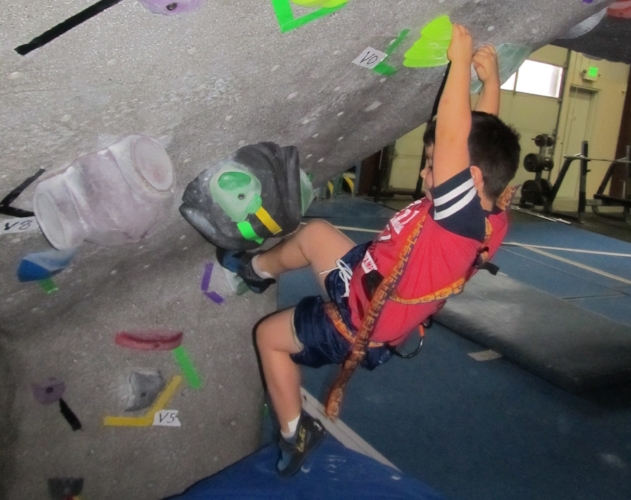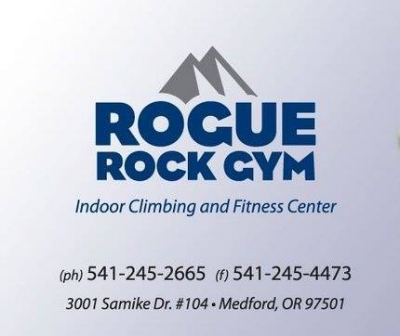 One of our personal favorite spots to get some energy out. It is an indoor climbing facility where you can either free climb on the boulder or venture onto the top-rope routes with a qualified climbing instructor to belay you. Read our blog for details of all of the possibilities: here.
Ph: 541-245-2665 | Rogue Rock Gym Address: 3001 Samike Dr, Medford MAP
---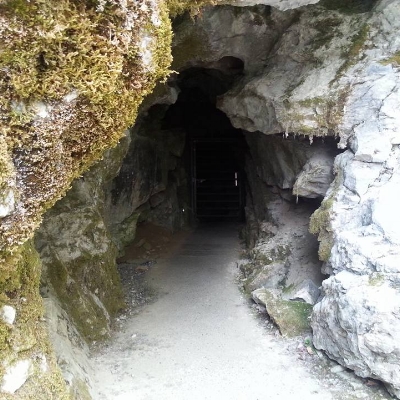 Take an hour and a half ranger-guided tour of the Oregon Caves learning about the history of the men who discovered them. Make sure to bring a coat (it's a brisk 46 degrees). If you have kids make sure to stop by the Visitors Center to pick up their Junior Rangers workbook so that they can earn their badge and to explore their cool interactive displays towards the back of the center.
Ph: 1-877-444-6777 Make reservations online: https://www.nps.gov/orca/index.htm
CURRENT INFO DUE TO COVID LIMITATIONS, ALL TICKETS ARE SOLD FIRST COME, FIRST SERVE
OREGON CAVES NATIONAL MONUMENT | 19000 Caves Hwy, Cave Junction, Oregon MAP
---
THE CHILDREN'S MUSEUM IS NOT OPEN AT THIS TIME AS THEY UNDER CONSTRUCTION
The Children's Museum is where your child's imagination can run wild. Their newest exhibit is a Dentist's Office, but they also have Pirate Ship playground, A 0-12 month playground, Grocery Store, Farm, Veterinary Clinic, and Treehouse for hours of imaginative play. Throughout the day they offer crafts and music and special days like Lego Building, and Movie Nights! I guarantee your kids will leave there tired!
Ph: 541-772-9922 | 106 N Central Ave, Medford, Oregon MAP
---
Indoor go carts in Medford for ages 7 and up. There is a cafe and arcade on site and they rent out for private events and birthday parties as well!
Ph: 541-944-3333 | 2065 Lars Way, Medford
---
What are Escape Rooms? They are like real-life video games or mysteries where you and a group of friends are put inside a room with 1 hour to figure out how to get out by finding clues and solving puzzles. For parties from 2 t0 10 you get to choose your challenge. Groups under the age of 18 must have a parent or guardian in the room.
Ph: 541-690-1074 | 1600 Riverside Ave, Medford in the Rogue Valley Mall next to JC Penney
---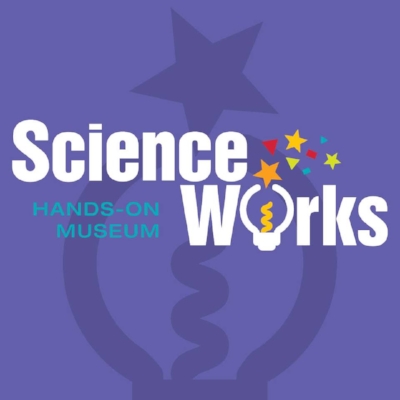 ScienceWorks features interactive science exhibits, live demonstrations and performances. They have lots of fun exhibits like Bee TV, the Shadow Wall, Bubble-ology Room among others and they always have a traveling exhibit like the current one Zoo in You. They also have art & science activities to participate in. We always end up spending at least a couple of hours of there, whiling away the afternoon.
Check their website for membership information. Read our blog about the fun we have had there, here.
Ph: 541-482-6767 | ScienceWorks address: 1500 E Main St, Ashland MAP
---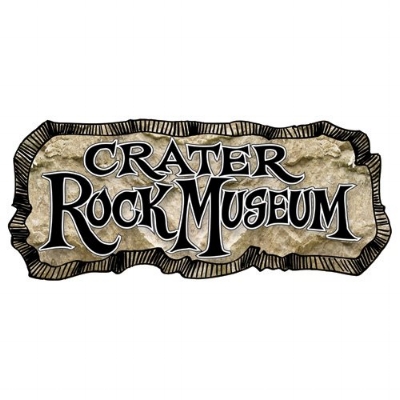 They have a display of rocks, minerals and gems. Their exhibits include acollection of petrified woods, fossils, Native American artifacts and more! The second Saturday of every month is FREE for kid's day. Every month there's something new to explore whether it's dinosaurs, geodes, thunder eggs or digging around in the outdoor rock yard if weather permits, there is always something fun to do! Regular admission is $7 for Adults, $5 for Students, Children 5 and under are always free.
Ph: 541-664-6081 | Crater Rock Museum Address: 2002 Scenic Ave, Central Point MAP
---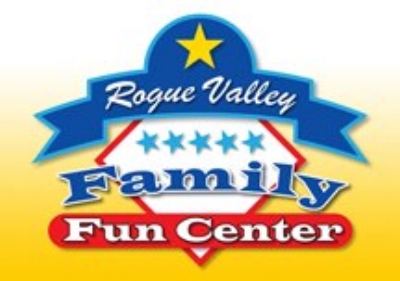 The Family Fun center has over 60 video games for the bigger kids to play and Cactus Jack's Playhouse for the little ones. Cactus Jack's is a three story soft playhouse with slides, punching bags and more. Video games take tokens.
Ph: 541-664-4263 | Rogue Valley Family Fun Center Address: 1 Peninger Rd, Central Point MAP
---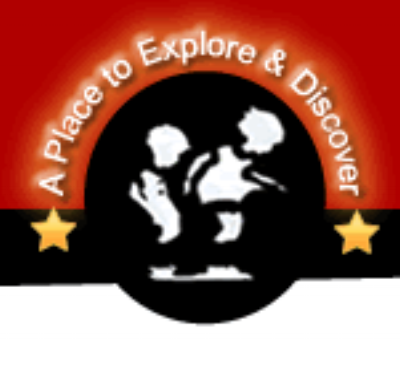 A fun places for all ages checkout the Doctor's Office, Dentist Office, Beauty Salon and more in Our Town. They also have the Experimentation Station with lot's of science based fun and the Multi-Media room where they can play with music instruments and multi-media equipment. BRAND NEW to the museum, OIT students have been working on creating science and engineering exhibits such as a Pulley, Electrical Panel and lot's more! Regular admission is $6 per person.
Ph: 541-885-2995 Children's Museum of Klamath Falls Address: 711 E Main St, Klamath Falls MAP
---
A laster tag battle arena and arcade opening February 1st. They provide the guns and you will be able to drop-in for battles 7 days a week from 11am-9pm. Bandanas are now required while playing laser tag so bring your own if you do not want to pay an extra fee to get one.
Ph: 541-282-4941 | Laser Ops Entertainment Address: 1600 N Riverside, Medford, Oregon MAP
---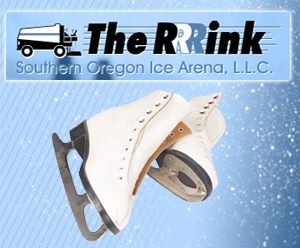 A local ice skating rink offering open sessions, figure skating, youth hockey, and more!
See full CALENDAR SCHEDULE
Ph: 541.770.1177 | The RRRink 1349 Center Drive, Medford, Oregon 97501 MAP
---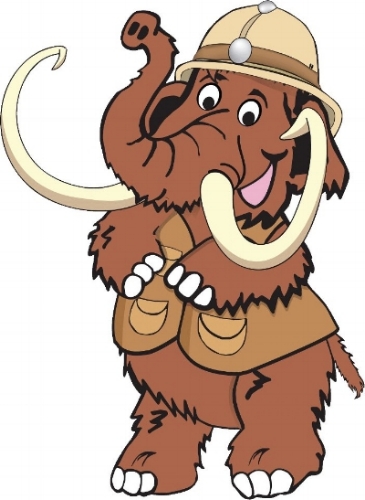 Oregon's largest natural history collection is on display at the Douglas County Museum. More than 7,500 items are used to help tell the ancient and contemporary stories of the Umpqua River Valley. In addition, DCM houses one of the Northwest's most comprehensive plant collections in its research herbarium with nearly 3,000 catalogued specimens. Open Tuesday – Saturday 10am – 5pm
Ph: 541-957-7007 | Douglas County Museum address: 123 Museum Dr, Roseburg MAP
---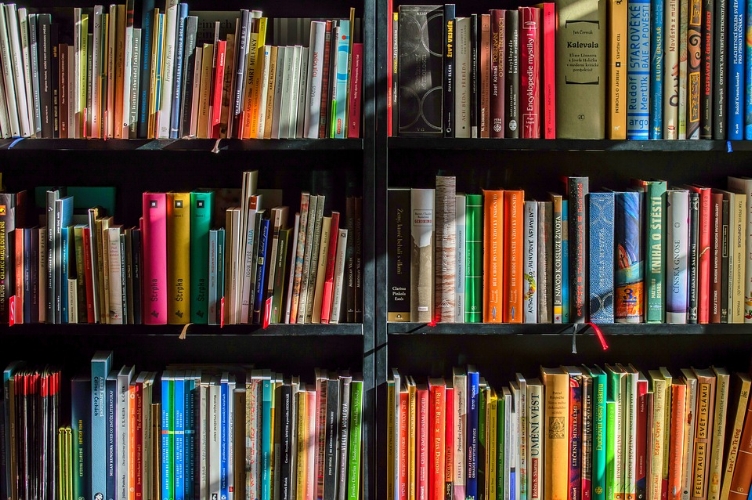 LIBRARIES
Our local libraries hold more than just books. They host all sorts of events including visits from the "bug guy" John Jackson who brings his educational services, FREE movies, crafts, and many more activities! See the calendars for each southern Oregon county!
Jackson County Library Services
Josephine County Library Services
Klamath County Library Services
---
Of course you can always throw a raincoat and rain boots on the kids and just deal with the muddy aftermath like we do sometimes, but it's nice to always have a backup plan!
If you are looking for more family fun you can always click over to our Fun for Kids page and FREE For Families page and if you are looking for Where to Have Birthday Parties we have a page for that too!! Now get out there and have some fun!
You can also follow us on Facebook, Twitter, Instagram, Google+, and Pinterest