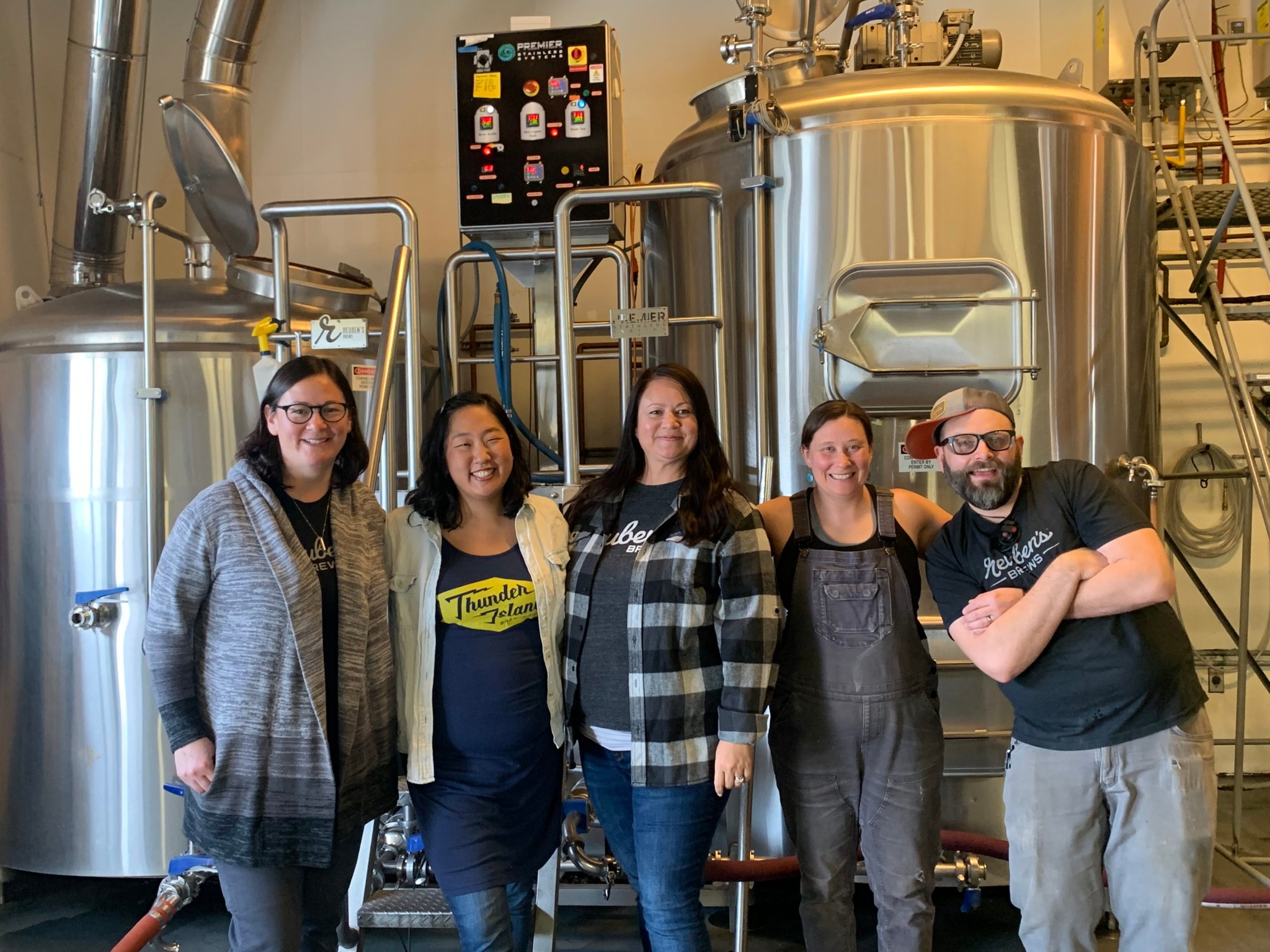 Two breweries, Thunder Island Brewing from Oregon and Reuben's Brews from Washington, recently came together to each brew an IPA for Asian American and Pacific Islander Heritage Month. Each brewery brewed their own take on a beer named Third Culture Kids IPA. Thunder Island brewed a Pacific Northwest IPA while Reuben's Brews brewed a Cold IPA.
Since both breweries have co-owners that are of Korean descent, they chose to brew these two IPAs to be released during the month of May that also happens to be Asian American and Pacific Islander Heritage Month. A portion of the proceeds from each beer's sales will be donated to two different organizations. Thunder Island's PNW IPA will benefit IRCO Pacific Islander and Asian Family Center, a non-profit committed to promoting the integration of refugees, immigrants and the community at large into a self-sufficient, healthy and inclusive multi-ethnic society. Reuben's Brews Cold IPA will benefit the non-profit Families of Color Seattle.
On Wednesday, May 11th from 6:00-9:00pm, Thunder Island Brewing will release both versions of Third Culture Kids IPA at its brewery in Cascade Locks, Oregon. For the price of a pint, Thunder Island Brewing will be offering an 8oz pour of the Cold IPA brewed collaboratively at Reuben's facility in Seattle and an 8oz pour of the Thunder Island brewed PNW IPA for a side-by-side tasting.
Both versions of Third Culture Kids IPA will be available on draft in Thunder Island's taproom for you to enjoy. If you want to take some to-go both beers will be available in crowlers or growlers fills. Rueben's Brews Cold IPA will also be available in 6-packs to go.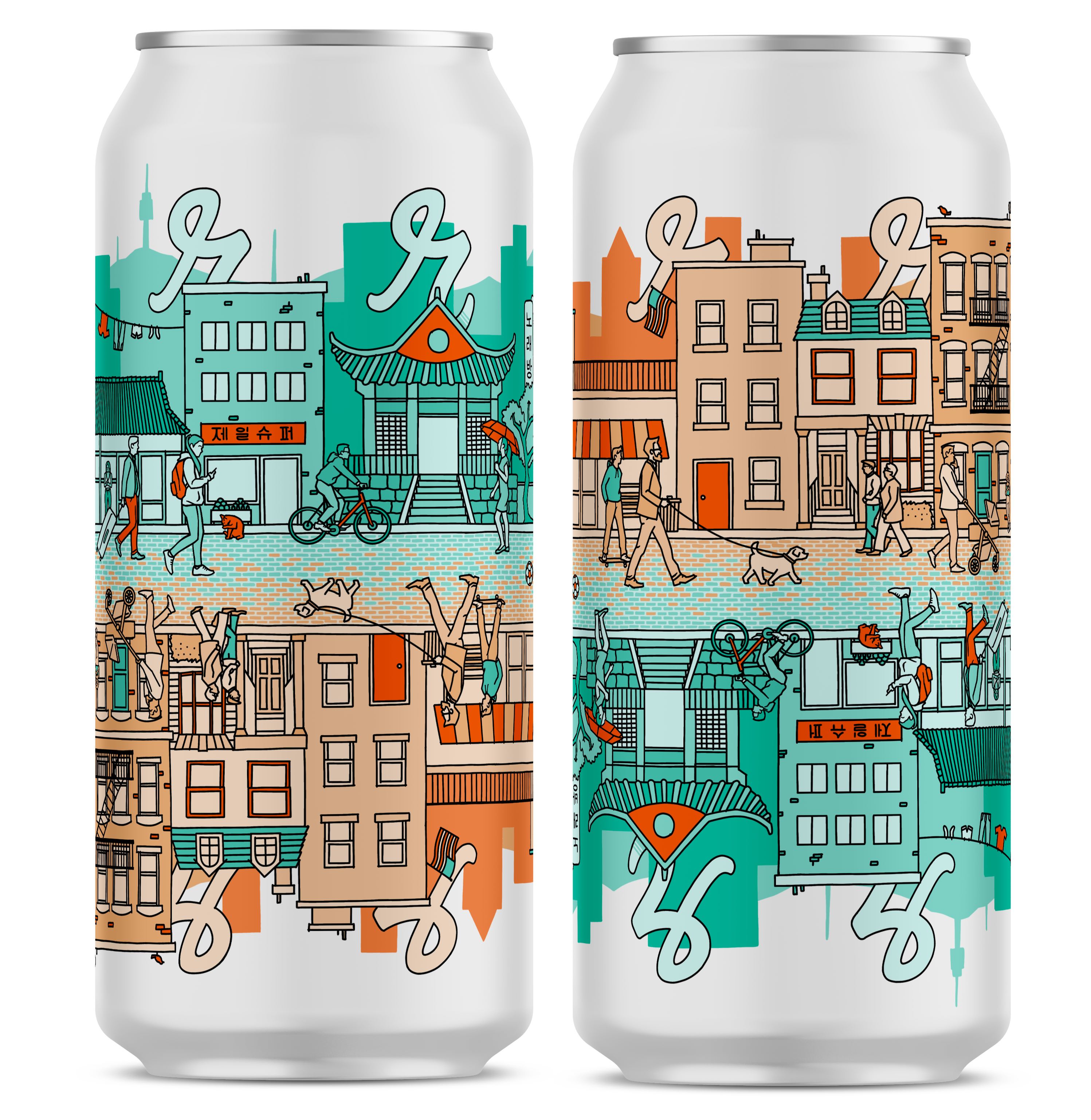 Here are details on how this collaboration came to be as provided to us by Thunder Island Brewing…
THE STORY BEHIND THE COLLABORATION
Who are Third Culture Kids? They are kids whose home life is rooted in one culture, which differs from the culture outside the front door. They are kids who grew up in a different country than their parents did, and find themselves explaining family customs, or food, to friends and neighbors. And they are kids who sometimes navigate multiple cultures gracefully, but other times stumble and feel like outsiders. They are the children of our globalized world.
While Third Culture Kids each have their own experiences, there's a common understanding that people with this mixed identity share. This is what brought Caroline Park Lipps, owner of Thunder Island Brewing Company, and our own Grace Kim Robbings, together. After connecting over their Korean heritage, the two found they have much in common. Both are brewery owners who built businesses with their spouses, expanded their breweries while raising a family, and adopted their Korean maiden name as a middle name when they married.
Caroline and Grace admitted to each other that they sometimes feel like "bad Koreans" because they don't quite fit the mold, but they take pride in their heritage nonetheless. Neither speaks Korean fluently, but as kids, they understood enough to know when they were in trouble. Or, in the case of Grace and her sister Liz (who also works here), only know choice words for things their parents didn't want them saying in English.
THIRD CULTURE KIDS IPAS
A collaboration seemed meant to be. Although each brewery has worked with many others in the past, this partnership differed by putting the founding women front and center. Ultimately, they decided to brew two different beers. Caroline wanted a true Pacific Northwest IPA to celebrate her father who helped instill a love of craft beer by sharing IPAs with her. Grace and Liz wanted a Cold IPA. They felt that this hybrid style—an IPA fermented on lager yeast—represented their experience as Hapa, people who are partially of Asian or Pacific Islander descent. Their American mother met their Korean father while serving as a Peace Corps volunteer in South Korea in the 1960s.
Thunder Island Brewing Co.
601 Wa Na Pa Street
Cascade Locks, OR 97014
Start Tags
End Tags
About The Author
Source: Thunder Island Brewing Hosts Third Culture Kids IPA Release Party with Reuben's Brews